How to Install KitKat 4.4.2 XXUENC3 on Galaxy Note 3 SM-N9005
Your Galaxy Note 3 SM-N9005 has the chance of knowing what Android 4.4.2 KK is all about. An upgrade will help along the way, so give it a try!
Users of the Samsung N9005 based in Romania (Cosmote) or Slovakia have the opportunity to get the KitKat XXUENC3 official firmware. When you want a way to see your smartphone perform better, an update to this new firmware is the best solution. Use it only if you own the model we previously mentioned. When new firmware is installed on the wrong device, you will see it bricked.
If your phone has root access, the procedure will wipe that away from it. Another disadvantage of the upgrade: your device's system partition will be deleted. But if you decide to go along with this process, you'll get to keep the phone's internal / external SD cards. And its important data won't go anywhere.
When your Galaxy Note 3 SM-N9005 gets accustomed to the KitKat version, you will experience the sort of goodies that improve your handset in many ways. There are new features to use, tweaks for your device's customization and much more. Also, there are ways to get a better and longer battery life.
If you wish to get the upgrade with KIES, the new firmware lets you do that. The Android 4.4.2 KitKat XXUENC3 has an activated KIES logo you can use. But be careful: this is a method which requires a handset with stock ROM. If the device doesn't feature it, our guide can be performed instead.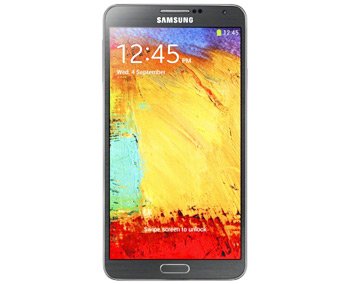 Prerequisites
This is the part where we introduce the following pre-requisites:
charge the smartphone until it's full;
be sure there's Windows featured on the laptop you own;
turn off, on your Galaxy Note 3 SM-N9005, the programs protecting it from security problems;
your notebook has the same programs, so disable them, too;
create a group of backups that will protect your handset's data from harm;
then create a full NANDroid backup, via these tips;
your smartphone has USB drivers compatible with it on this page;
download them on your laptop from there;
turn on USB Debugging on the phone.
Step by step instructions
Give the next steps your full attention. They're the ones which bring the new firmware on your phone.
Download, from this address, the or on your notebook. Then go look for Odin v3.09 here and download it there, as well. The files inside the packages should afterwards be extracted. Your best choice for this operation is either WinZip or 7Zip. Odin v3.09.exe will result from the extraction of the Odin v3.09 package.
Once the Odin v3.09.exe is launched on the laptop, you have to do this: restart the phone in Download Mode. We recommend doing the following for the previous step: press and hold Home, Power and Volume Down and, when a boot message comes on-screen, press Volume Up.
You can now perform this action to move on: plug the smartphone to your laptop with the former's USB cable. Only when Odin comes up with a blue sign can you move on. Once a connection is established between your two products, add the firmware file to the AP / PDA.
After moving it to that place, tick these boxes: Auto Reboot as well as F. Reset Time. A box with Re-partition near it must be unchecked for now, then you will need to perform this step: click on "Start". The flashing of the upgrade firmware is going to begin in a matter of seconds.
Then, when it ends, your Galaxy Note 3 SM-N9005 will show up with a message reading "Pass". The next thing your handset will do: it will reboot. This is going to tell you that the smartphone and the laptop should be disconnected from each other.
[sc name="banner-jos"]When the phone's USB cord has been detached from the laptop, go to the former and tap Settings. Next up: tap About Phone. The XXUENC3 official firmware will be ready to introduce all of its apps, features, tweaks and so on.
If you dislike all of them, try restoring the old ROM. This is done by using the NANDroid backup file. But there's a catch: this file will revoke the update.
This is how your phone can be updated. If you have questions regarding the procedure, don't forget to leave them under this tutorial.