How to Restore a NANDroid Backup
Whenever you update your smartphone or tablet with the help of new firmware, one of the requirements we recommend says that you must make a regular backup and a NANDroid backup. If you've ever wondered why we advise you to do that, we will tell you below. And you will find out how to restore this backup file on your own in a couple of easy steps.
A NANDroid backup is a way to restore your device to its previous official stock ROM in case the tablet or phone you use runs into any sort of problem. This backup should only be performed before you decide to install a new firmware on your gadget. That way, in case you are not a fan of the new tool, you can always use the image backup we mentioned.
This backup also works in case your device freezes or crashes at one point or another during a tutorial and you risk losing all of your gadget's important content. If the smartphone or tablet you wish to update or root runs into bugs during or after a guide, the NANDroid backup will be of immense help, as well.
To make it easier to understand for newbies: an image backup file is only achieved after you create a backup of your device's stock Android OS from your gadget's NAND memory. This backup contains the following: your device's widgets, important data, apps and other crucial things running on your device.
A NANDroid backup cannot be created on the internal memory, but it can be performed via some steps we will detail in the next paragraphs. Also, ClockworkMod Recovery can be used to make a NANDroid backup in case your gadget is rooted.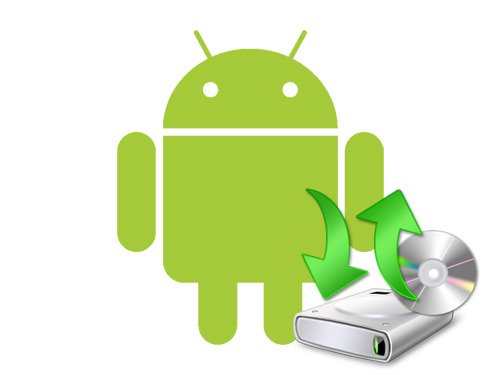 The first method
So how can a tablet or a smartphone user restore the NANDroid backup file?
For starters, be sure to power your gadget off.
Then enter it in Recovery Mode and go to Backup & Restore. When you're there, you need to choose Restore. After that do the following: opt for the backup file which was saved when you created the backup.
Depending on your device's data size, you will have to wait until the procedure is taking place. After the restoration is done, you need to restart the device you are using. And that's all!
The second method
Another way to restore a NANDroid backup is via ROM Manager, an app that is free of charge. This application is easy to download if you . The ROM Manager won't actually restore the backup. What this app does is this: it reboots your tablet or handset into Recovery as soon as you schedule a restoring of the NANDroid backup; after that, the app does them automatically with the help of the Recovery.
So, the next time you feel like you don't want or like the new firmware you just updated your gadget to, use our method to restore the NANDroid backup file you had to make as part of the pre-requisites.