Download Samsung USB Drivers for Android devices
If you've ever been in need of a tutorial on how to root a Samsung Android device from our site, you surely saw that we always tell gadget users to follow certain requirements that only apply to their device model.
One of those pre-requisites tells you that you must download and flash, on a laptop (or comp) USB drivers for the phone or tablet you specifically want rooted.
Apart from making sure your gadget is well rooted, USB drivers also help with file transfer between your device and your notebook when it's time for something of the like. If you follow our guide, you will see that downloading and using USB drivers are not tasks which can be performed only by specialists. Also, once you are sure how exactly a manual installation of Samsung drivers is done, KIES software will not be needed anymore.
The method we chose for this guide is available for users of the following device variants: Galaxy Note 2 GT-N7100, Galaxy S GT-I9000, Galaxy Note GT-N7000, Galaxy S3 GT-I9300, Galaxy S2 GT-I9100, Galaxy S3 GT-I9305, Galaxy S2 GT-I9100G and every other Samsung Galaxy S model ever manufactured.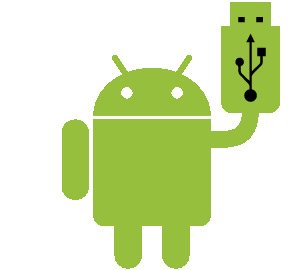 After letting you know what phones you can use for this tutorial, let's begin our download and install guide. You should know that there is a zip online which contains every single USB driver meant for a rooting procedure; however, they are meant solely for specialists such as developers.
Even so, we will show you how to get them and then use them on your handset even if you are a newbie. Be careful, though: this zip file works with a laptop or a PC which has Windows on it. The drivers required for your Samsung device can be acquired without a flashing of KIES software.
Instructions
Number one task to perform in the beginning of our tutorial: make sure your notebook or comp works with either Windows X64 or Windows X86 versions.
Then read these instructions: download , from the official Internet page belonging to Samsung (or from forum dedicated to USB drivers), then get rid of the following on your handset: older versions of USB drivers pre-flashed on your model.
[sc name="banner-jos"]The task that comes after these two: restart the notebook. Then head over to where you downloaded the necessary file and then open it after you've unzipped it. After the file is finally launched, you should move on with the tutorial by applying the steps below.
After the USB drivers for your Samsung Galaxy S series model are installed, you will have to restart your notebook. When the latter is booted into Normal Mode, you should do this: plug your smartphone to the notebook (with the USB cord of your handset) and the respective drivers will have ended up on your device.
As soon as you see them, you will be able to test them by trying this out: transfer files that are on your laptop to your smartphone's SD card root. If it works, the USB drivers are successfully flashed. If the transfer does not happen, redo the guide.