Update Galaxy S3 GT-I9300 with Amestris Android 4.1.2 Jelly Bean Custom ROM
If you want to know how exactly to update Samsung Galaxy S3 GT-I9300 to Android 4.1.2 Jelly Bean, then look no further than our tutorial today. The custom ROM that we're using, called Amestris, is our helper.
Here is what to expect from this update: Aroma Installer, BusyBox + Superuser, zero bloatware, multi language and many more you'll discover after you follow this guide.
Requirements
Requirements are, once again, in order. Here is what to take into consideration: root the smartphone (and grab a custom recovery image), install USB Drivers for this particular handset on your laptop, charge the battery of the Galaxy S3 I9300, create a backup (Samsung KIES is a very good alternative to the usual backup methods), use a device that comes unlocked and, lastly, turn on USB Debugging on it.
The path to getting an update for your Samsung Galaxy S3 GT-I9300 is now clear. You just need to concentrate on the steps that will be shown below.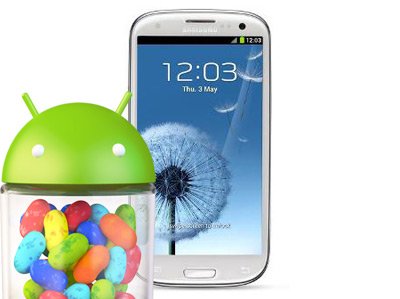 Important instructions
The first one will tell you to download on your laptop, then plug your handset to the latter; the best tool for that: the USB cord that ships with the phone.
Then, once the devices are successfully plugged to each other, you should perform the second step; which sounds like this: go to your comp and copy the Android 4.1.2 ROM zip file from it; now move it to the internal memory card root that's inside the Galaxy S3 I9300.
For step three you have to turn to your smartphone and power it off.
Step four will instruct you the following: take the USB cable out of the phone, then enter the latter into Recovery Mode. This is how: turn the handset on while simultaneously pressing + holding Home, Volume Up and Power. Afterwards you should wait for the Galaxy S3 GT-I9300 to enter the required mode.
Step number five will ask you to opt for Factory Reset/Wipe Data, so that the phone can start a full phone's data wipe. Choose Wipe Cache Partition to perform a full cache wipe, then use the same method and wipe the Dalvik cache; this is not compulsory, though, but we advice you to do it anyway. How? By going to Advanced from the recovery menu and opting for Wipe Dalvik Cache.
The sixth step shall tell you to return to the main recovery screen.
Step seven looks like this: when in that screen, you need to opt for Install zip from SD card.
[sc name="banner-jos"]Select Choose zip from SD card and then do what step eight tells you to: press on Power to opt for the Android 4.1.2 ROM zip file, then confirm.
For step nine you have to have patience, because the installation is going to begin. When it finishes, you should go to +++++Go Back+++++. Once in the recovery menu, you need to choose Reboot System Now; the Galaxy S3 I9300 will reboot. A couple of minutes will need to pass before the phone restarts. But, when it does, it will certainly feature the Amestris custom firmware on your smartphone. The Android 4.1.2 Jelly Bean update will be in the "About phone" part of your device.