How to unroot Acer beTouch E130
If you have looked far and low for a glimpse at how to root your Acer beTouch E130 till now and your search has been fruitless, your luck is about to change. If you go back a few posts, you will find our tutorial on how to root this phone.
Now let's presume you've already performed this procedure and want to undo it one day. For whatever reason. That's a very easy thing to do with the right method. This post today explains everything you need to take care of so that the operation of unrooting goes well.
Requirements
Should you know how to deal with rooting, unrooting and everything in-between, then you are well aware that these procedures need the presence of some requirements first. Here they are for this handset. and own a beTouch E130 that has been rooted with our tutorial; if your phone was rooted using a tutorial created by someone else, this unrooting method won't work for you; and you'll damage your device which will no longer work afterwards. Once the steps you will see are followed correctly, the warranty of the phone is going to be restored.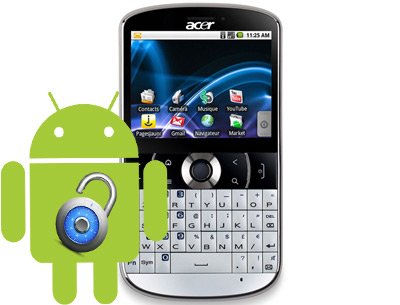 You are now prepared to learn how to unroot the Acer beTouch E130 on your own. Of course, helped by the instructions below.
Important instructions
Step number one gets you in the midst of things by teaching you that you need to download the file we mentioned to a dedicated folder on your PC and use the phone's original USB cord to perform a connection between the beTouch E130 and the laptop. After you move the z4Root APK archive to the root directory of the handset's SD card, you need to unplug the smartphone from the comp.
[sc name="banner-jos"]Step number two prompts you to do as follows: activate the USB Debugging by going to Menu, tapping Settings, selecting Applications and then Development and then opting for USB Debugging. Now find Menu and choose Settings; then click on Security and select Unknown sources.
For step 3 launch File Manager.
The fourth step requires you to click the APK file, install it and then go to the phone's Menu to be able to open it. After it is launched, you are asked to do the following: tap on the key in the app called Unroot. The process of unrooting the beTouch E130 will start after you do that.
Finally: reboot the phone now and welcome to an Acer beTouch E130 that is freshly unrooted.