Download ClockworkMod Recovery
Tutorials use a lot of the same two words: Odin tool (the download link is here) and ClockworkMod Recovery. Of course, there are many more specialized words thrown into the mix. But today we will stop at ClockworkMod Recovery (or CWM as it's more commonly known). Let's see below what it stands for and what are its specialties.
A custom recovery image is very much needed when you want to root a gadget or flash an update on it. This app is such a tool. Here's a bit of info on it: this tool was first created by Koushik "Koush" Dutta as a backup for the default recovery option aimed at devices running Android. What this instrument boasts are the following: a file manager for archives updates, adb shell, NANDroid backup and many other important elements.
The First method
Once your tutorial tells you that you need to first install the CWM Recovery to have your phone or tablet rooted of installed with an update, you should learn how to get this tool to work. We have found 3 ways to do that. One of them: if you own a Samsung Galaxy S handset, you need to do as follows:
– use Odin tool to install a custom firmware with ClockworkMod Recovery.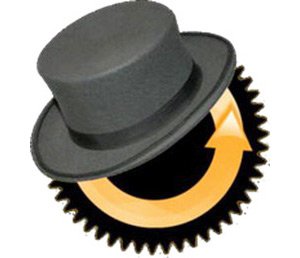 The second method
Another method that's very useful goes something like this:
– find a custom version of a ROM that already sports a CWM Recovery. What's great about this: there's no requirement for either a ROM Manager or an update.zip file.
The third method
[sc name="banner-jos"]
Here is the last way to get such a tool:
– use ROM Manager (you will need to get it from Google Play). This will help install the CWM Recovery with a .zip file. The following tutorial will tell you how to do that: download, with the ROM Manager, the Recovery tool, restart the device into the default stock recovery, opt for Re-install package 2 times and that's all. Don't erase anything in the process.
– or you can automatically download the necessary update file after locating it. What you need to do afterwards: move the archive on your gadget's memory then restart it into Recovery Mode. Next: select Reinstall package 2 times and don't delete anything here, either.
That should do it. Once the CWM Recovery is on your smartphone or whatever else device you use, you will be able to do all sorts of important things. Including replacing the primary Android OS.
You can download ClockworkMod Recovery . You must be very careful when you choose the necessary file.