How to Unroot Karbonn Smart A111
Karbonn Mobiles in India provides smartphones for consumers who don't have the necessary money to buy expensive models made by big names. Their Smart A111 is such an example. The sort of features and specs that it includes may not be top-notch; however, they deliver a good performance overall for people who prefer simplicity at am affordable price. So why not go for such a handset?
If you've already gone for it, you've probably rooted it by now. If not, you should. We even have a tutorial on this procedure here at DroidGator. You've probably tried that one out, but the result didn't really appeal to you; or you want the factory settings and the warranty back on the Karbonn Smart A111. Should you wish for that, the operation that is going to grant your wish is called "unrooting". This procedure is very easy to perform if you follow our guide today.
Requirements
Like in the case of our rooting tutorial, this one will include some requirements first and foremost. Then you will be directed to the steps that will unroot your smartphone. And, after that happens, you will get to see the whole advantages of this type of operation.
However, think this through before doing anything else: the unrooting won't allow you to use root only applications. If you aren't put off by this, then by all means go ahead and follow our tutorial.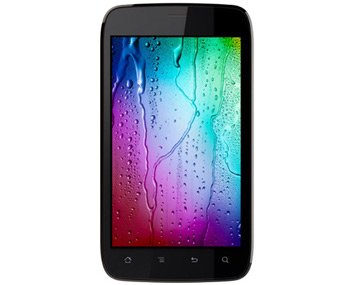 The pre-requisites to watch out for are as follows: have a rooted Karbonn Smart A111 (via our guide, as mentioned), on your laptop (which needs to use Windows) and see if the battery of the phone needs recharging. If it's already fully charged, then follow the steps below. Make some backups with your important data and settings.
Important instructions
Our guide asks you to perform the following actions for step one: send the downloaded SRSRoot file to the desktop of your laptop. Now turn on USB Debugging in this manner: go to the handset's Menu, locate Settings and choose it, opt for Developer options and then checkmark the box that's close to USB Debugging.
For the second step you will be asked to go to Menu, select Settings, choose Security and opt for Unknown sources.
After the Unknown sources option is turned on, step three will need you to plug the Karbonn A111 to your computer, then execute the SRSRoot file by double-clicking it with your mouse.
[sc name="banner-jos"]The following step, the fourth, recommends you to click on a button labeled UnRoot Device in the tool. As soon as that happens, you should wait for the A111 to start the unrooting operation. Don't worry, it won't take an eternity to begin and then to end.
The last step in our tutorial is the fifth; according to it, you should reboot the smartphone after it unroots. Only so will you be able to use your phone in its new state.
Now that the Smart A111 is finally unrooted, you can see that the warranty has appeared again. Not only that, but you get to re-accustom yourself to the features and whatnot which you used to love on your handset before you took the decision to root it.