Root Android 4.1.2 XXELKC Stock Firmware on Galaxy S3 GT-I9300
If you want to root your Samsung Galaxy S3 I9300 with an official tool that installs Android 4.1.2, you can now do it without a problem in the world.
The stock firmware which helps with this is called XXELKC and from personal experience we can say that you will experience a smooth experience overall while and after employing this firmware. The requirements which apply for this particular smartphone are to be found below.
Requirements
The rooting of your Galaxy S3 GT-I9300 will only work successfully if and only if you take into account several requirements.
First: make one or a couple backups, look at the battery and see if it needs to be fully charged, use a laptop shipping with Windows and (if they are absent, get them with the official ), turn off your comp's security software, see to it that the handset is factory unlocked, if the XXELKC firmware is present and that USB Debugging is turned on on the phone.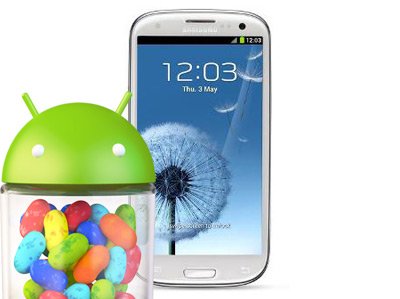 Provided that the Galaxy S3 GT-I9300 completed the requirements with full points, then all that you are asked to do now is follow these steps below so that you have a rooted smartphone.
Important instructions
The step to introduce our tutorial is this one: and unzip the files inside to a dedicated directory.
For step two you need to send these contents to the laptop's desktop and download ODIN. Then unzip this archive to the same directory we just mentioned. Now turn the phone off.
Boot the Galaxy S3 I9300 in the Download Mode. For that you must use the keys for Home, Volume Down and Power. These buttons must be pressed at the same time for about 5 seconds; after you do that you need to confirm that you want to access the Download mode then go to the directory where Odin is located.
[sc name="banner-jos"]While you're in that folder you are required to execute the Odin.exe via the double click method and wait until the software will boot.
For the fifth step you are prompted to plug the phone to the laptop and see if "added!!" appears on the handset's display or not; if it does, tap on PDA.
Step 6: locate CF-Auto-Root.tar.md5, load the file into Odin and let the settings unchanged.
Step number seven: tap on Start and the smartphone is going to root after the rebooting ends when Odin announces PASS on the touchscreen.
In step 8, the Galaxy S3 I9300 will display a boot icon; this means that you can disconnect the handset from the laptop because the procedure has just finished.
If you are not sure whether the root actually happened or not, there's a way to find out. Go go Google Store and which will check if the Android 4.1.2 XXELKC update for your phone was successful.