Update HTC One M7 to Jelly Bean 4.3 CyanogenMod 10.2 custom ROM
If HTC One M7 is your first smartphone, you're probably more than happy with how it performs. But if you are a newbie, you should know that its performance can become even more noteworthy after you learn how to update it to Jelly Bean 4.3 CyanogenMod 10.2 custom ROM.
All the attributes with which the One M7 has been invested by its manufacturer have a chance to fully shine. But for that to work, you need to follow our tutorial with the fullest attention you can muster. Once you complete today's guide, your smartphone is going to offer many options of having it customized as you'd like to, you shall be able to experiment with features that your handset did not have before, you will be allowed to flash custom ROMs and so on.
The CyanogenMod 10.2 is known as CM 10.2. This tool is influenced by the new Android 4.3 Jelly Bean operating system and as such it has the tweaks, features and so on that this version is pre-installed with by Google. The developer who is responsible for the CM10.2 belongs to the talented people of XDA Developers forum. This should be proof enough that your HTC One is going to perform loads better than it ever did. However, this CM10.2 is not an official variant. This means that you may come across bugs now and then; they are not the kind to expect serious damage from, so don't worry too much.
Requirements
Our tutorial comes, as usual, with a bunch of pre-requisites. They are as important as the actual steps which we will use for the update. So take a look at them below and don't skip any of them:
after you are done, find a custom recovery image that will then need to be installed on the phone;
create a backup via this tutorial (don't forget to gather the important content on your handset for this process);
in order to save applications, you should use an app you'll see listed as Carbon Android;
in case the phone's battery needs a full charge you should do so;
unlock the phone's bootloader if it's locked;
flash USB drivers for your HTC One M7 on your computer.
The requirements need to be followed by the steps which are about to land the Android 4.3 Jelly Bean CM10.2 on your HTC One. Find them in the paragraphs underneath this one.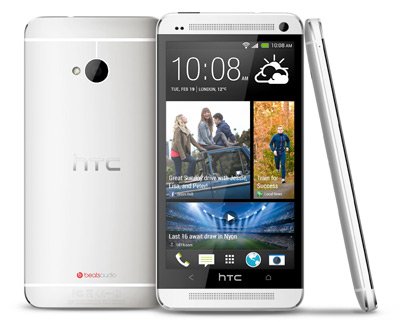 How to install CM10.2 on HTC One
The tutorial asks you to download Google Apps via this link and .
After the packages have been saved on the latter's desktop for faster access later, you have to go to them; then make sure you copy them from that desktop and paste them to the SD card that is inside your smartphone. Watch as the transfer happens and, when it's over, you can do the following: take the handset and switch it off.
[sc name="banner-jos"]After that you should enter the HTC One into Bootloader Mode. Guide yourself by the following instructions if you want your device to boot into that mode:
– hold and press Volume Down and Power simultaneously;
– wait for this to open the Bootloader Mode;
– choose, in that mode, an option called Recovery;
– wait to be shown into Recovery Mode.
Immediately after that is over, you have to flash the Google Apps and the CM10.2 on your HTC One M7. After their successful installation, you need to perform this: a Factory reset/Wipe data.
That's easy to achieve if you select the respective option. Then simply reboot the smartphone and it will have the Android 4.3 CyanogenMod 10.2 custom ROM on the ready!