How to Flash KitKat 4.4.2 XXU0ANE2 on Galaxy Tab 4 7.0 SM-T231
If there's something important your Galaxy Tab 4 7.0 SM-T231 sure needs, that is an update. Particularly one that brings an improved Android 4.4.2. Stay tuned to find out how to make your tablet deliver a superior performance and much more.
The tablet you currently use will need XXU0ANE2 if you plan on experiencing many new goodies. They're the usual ones, but there are also many novelties. These are other features, tweaks for customization purposes and new apps. Thanks to the new update file, your tablet's battery will not die as quickly as it does now. For security issues, keep calm: the upgrade doesn't have them.
The improvements
The new XXU0ANE2 official firmware is fresh for use having just been launched for few countries this May. In case of a rooted Galaxy Tab 7.0 SM-T231, be sure you know this beforehand: root access will be revoked. Important data won't end up deleted. A second update con for your device: system partition will be deleted. But the internal / external SD cards won't be affected.
The tablet present here is the only gadget you must use with the new firmware. The latter shouldn't be installed on a tablet that comes with a different name; that's because it will be damaged by the update.
Also, your tablet can't be upgraded with KIES; the KIES logo is not enabled for this. But our tutorial doesn't need you to use such a method where a stock ROM must be used; you can employ our guide instead of this other KIES method. If the tablet does have stock ROM, you can freely use OTA for the procedure.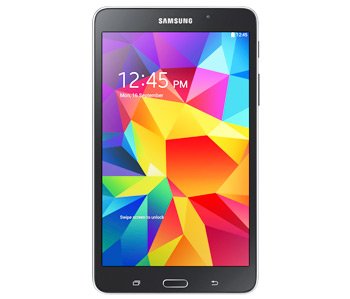 Prerequisites
After reading all of this information, our guide is ready for you to start it. But first, some requirements:
your tablet's battery will have to be charged;
a standard backup (or more than one) should be made to make sure no important data is ruined;
a NANDroid backup is also needed, so remember to make one;
a laptop with Windows on it must always be used for an upgrade;
the notebook's own security software will need to be deactivated;
the security software your Galaxy Tab 4 SM-T231 comes fully installed with must be turned off;
download, by going to this site, USB drivers on your notebook;
USB Debugging has to be enabled on the tablet afterwards.
Step by step instructions
With that, we can begin telling you what to do so as to end up with your gadget upgraded. Odin v3.09 and the Android 4.4.2 KitKat XXU0ANE2 official firmware are two important packages for today.
That's why you'll have to make them end up on your notebook. The first one is available on this site; the other is available for , , , , , , and . So, after each of them is at their rightful place, extract the packages with WinRar or 7Zip, then open this file: Odin v3.09.exe.
After your laptop has this file open on it, enter the tablet in Download Mode. The right way to do this: press and simultaneously hold Home, Power and Volume Down. You then have to see whether or not a boot message pops up. If yes, do this: press Volume Up.
The tablet is now ready to connect itself to your laptop with the former's USB cable. A sign should come up next and its color should be this one: blue. Odin will have this particular message to show you, meaning that the plugging has been created.
Move on to this step now: add the firmware file to AP / PDA. Also, check the following boxes: Auto Reboot and then F. Reset Time. Re-partition is the next step to need your attention, so be sure to uncheck it as soon as possible to move on.
And by this we mean tapping "Start" and waiting almost 15 minutes for the new firmware to be installed on the gadget. "Pass" will be displayed by the latter, which will also shortly start again.
You need to perform this step now to end the procedure: disconnect the devices. This unplugging has to be done via the removal of that previously used USB cable.
[sc name="banner-jos"]You should tap Settings next, then About Tablet. The Android 4.4.2 XXU0ANE2 can now launch itself on your Samsung SM-T231. Once it does this, give it a spin or two.
Should you find it a disappointment, use the NANDroid backup file to have the old ROM back. This action will have repercussions: the update will be revoked.
As always, our comment section is ready to be used!