Root Galaxy Nexus I9250 on Android 4.2 Jelly Bean
Do you absolutely wish to know how to root your freshly-bought Nexus I9250? Well, if it comes with Android 4.2 Jelly Bean, you can do that with our guide today. However, if you are a newbie at this, the warranty of this phone is going to be made empty. But no worries, there is a solution if you find yourself stuck: downgrade to original Android 4.2.
Requirements
Another element you need to take care of before getting a rooted Samsung Nexus I9250 has to do with requirements. Without them, no procedure is ever complete.
So the pre-requisites you cannot do without are these: be sure to have a laptop sporting Windows, create a backup (or, if you want to be extra careful, several), get the pack necessary for the rooting process on your comp, turn on USB Debugging on the handset (you will have to tap on Settings then Applications, choose Development and, finally, check the option that says USB Debugging), charge the battery of the Nexus I9250 and, last requirement on our list, turn off all antivirus software you can find on the smartphone and the laptop.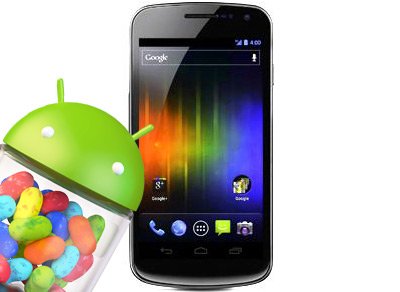 Now's your chance to find out how to root the Samsung Nexus I9250 on Android 4.2 Jelly Bean. Complete the steps below with care and you will get what you are after.
Important instructions
The number one step which makes its way in our tutorial recommends you to download two files; one is and the other is called . After you grab them online, you will have to move the files on your PC then plug the Nexus I9250 to the latter.
Step two: copy the downloaded archives from the comp to the smartphone and then, if your laptop has ADB on it, launch Command Prompt Window. To do that: go to Start, opt for Run and select CMD. You will see a window come on-screen; type in "ADB Device" followed by "ADB Reboot recovery" (should you not have ADB on your comp, switch the phone off). After you do that, unplug the phone from the laptop.
[sc name="banner-jos"]For the third step you need to reboot; to achieve that, simultaneously keep selected the Volume Down, Volume Up and Power buttons. Wait until a menu appears.
Step 4: opt for Recovery when you see it in the menu and choose Install ZIP from SD card from the Recovery menu.
Step 5: select Choose ZIP from SD card and choose the file which contains the root pack.
Step number 6: opt for the Super User file and initiate the rooting procedure. Once it's done, opt for +++go back+++.
Last step, the seventh, asks you to select Reboot system now. This will complete the rooting procedure.