How to Flash KitKat 4.4.2 VRU1ANCG on Galaxy S5 SM-G900V
Your Galaxy S5 SM-G900V has to get in touch with Android 4.4.2 KitKat soon. Only by experiencing the latter will your smartphone end up with some of the newest and best stuff around.
This is where our guide comes in. By providing you with a tutorial on how to upgrade the device to the aforementioned OS, you'll get access to a wide variety of goodies. And they'll be the ones to personalize your handset in many great ways, offer longer battery life and so much more. You will also be given the possibility to use new apps, install new ROMs, not to mention enjoy new features.
To experience a successful upgrade, your phone has to be the Samsung G900V. On another version, the firmware we will use today can do a lot of damage. But on the right model, it will do wonders.
The novelties
Here are some details about the update firmware: it was released for the USA (on Verizon Wireless) last month. The developer who came with it named it VRU1ANCG. Because KIES is not allowed for use since the firmware comes with a deactivated KIES logo, there are other alternatives to use. Like OTA. This over-the-air solution has to be applied on a phone with stock ROM. But if you upgrade your handset with this tutorial of ours, your device won't have to come with that.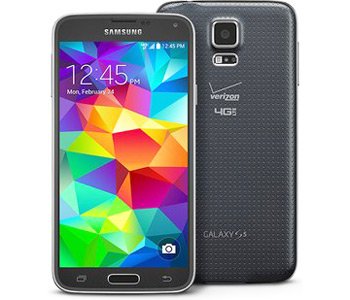 When an Android version arrives on a gadget that's been rooted, two disadvantages will come to life. One: system partition will no longer be featured. Two: your phone's root access will be revoked. Fortunately enough, the update won't erase the handset's data or its internal / external SD cards.
Prerequisites
After you're done doing the following, you may begin the upgrade. So:
a notebook with Windows running on it is the device to use;
the battery running on the handset has to be charged;
your smartphone's security programs needs to be turned off;
the security programs operating on the notebook will have to be turned off;
a regular backup should be created so as to protect the Galaxy S5 SM-G900V against security issues;
you must install USB drivers that work for your smartphone on your notebook;
you need to create a full NANDroid backup after a standard one was performed earlier;
USB Debugging will have to be activated on your phone.
Step by step instructions
At this point, your phone will be ready for the the update process.
So start with the download of two packages on the laptop you're now using. The is the name of one of them. Odin v3.09 is the second package, and is available on this page. Save them both afterwards. The next thing to do with these packages is to extract them with WinZip (or WinRar).
As for the next step, we prompt you to open Odin v3.09.exe. The Galaxy S5 SM-G900V needs to enter Download Mode. Which means the following should be done: simultaneously press and hold Home, Power and Volume Down and keep doing that till the screen comes up with a boot message. At that point, stop pressing and holding those buttons and instead press Volume Up.
The smartphone should now be plugged to your notebook through the USB cable (the one belonging to our handset).
If, after a few minutes, Odin has a sign in blue to deliver, add the following to AP / PDA: the firmware file. If the latter is sent where it belongs, you have to wait for a group of boxes with different names to appear.
As soon as they do, leave one of them in particular unchecked. Here is its name: Re-partition. Then find these two and check them: Auto Reboot and F. Reset Time. Once the previous step is performed, a new one will need completion. This one tells you to do the following: tap "Start".
This action has the power to put the flashing of the Android 4.4.2 KK VRU1ANCG official firmware in motion. Disconnect the handset from your laptop after "Pass" comes up and the Galaxy S5 SM-G900V restarts on its own.
[sc name="banner-jos"]If you can't wait to have a go at the latest OS and the novelties it features: tap Settings and then About Phone.
The NANDroid backup file is the help you'll need in case nothing about the new firmware attracts you anymore. Watch out: the use of this file may restore the phone's old ROM, but it will also revoke the update.
We have, below this post, a section where you can leave your questions or drop comments.