How to Update Galaxy S3 GT-I9300T to Android 4.3 JB DUUGNC1
You're just in time to experience an updated Galaxy S3 GT-I9300T. You'll have Android 4.3 on your smartphone quickly and without problems if you follow our tutorial's steps!
This guide, as well as the update firmware we'll introduce to you, should only be used if your phone is the Samsung GT-I9300T. Stay away from another handset because our steps will brick it. The full name of the firmware we'll use in our guide is this: Android 4.3 Jelly Bean DUUGNC1. It was launched last month for Australia. You should make sure your device is using this particular carrier: Telstra.
As long as you use the right phone model to upgrade it to the new OS, the procedure will go swell. If, however, you apply an update on an already rooted handset, some cons will apply. Your phone may have root access, but the upgrade will revoke that away from it. Also, the device's system partition will be deleted. The internal and external SD cards on your phone won't be damaged; neither will its data.
The presence of the Android 4.3 JB on your Galaxy S3 I9300T will act as a performance booster. The features, tweaks and other goodies the new OS is equipped with will help your device perform better than it does now. You will be able to also have access to new apps and options to customize the smartphone the way you want to. As for unnecessary programs, you will be able to wipe them away.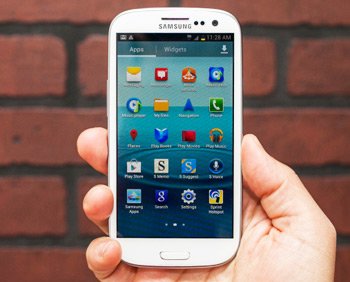 Prerequisites
Apart from owning the handset we recommended, you'll need to consider some requirements:
make standard backups, as usual;
create a full NANDroid backup, via these tips;
activate, on the phone, USB Debugging;
if your phone's battery is running low, best charge it till it's full;
a notebook running Windows is the best device to use for the upgrade;
only download, on your laptop, those USB drivers that are meant for the Galaxy S3 GT-I9300T;
look for your phone's security programs and deactivate them;
deactivate your laptop's own security programs.
Step by step instructions
As far as preparations go, that was it. The real deal will begin now.
For the first step of our guide, download, on your laptop, these: Odin v3.09 and . The packages' content must be extracted on the same device as before, so do that with WinRar. Odin v3.09.exe is one of the files that will become available as soon as the unzipping finishes.
Your notebook has to have this file launched on it. After this file's running on it, boot the smartphone in Download Mode with these actions: press and hold Home, Power and Volume Down together. Once you come across a boot message, you will be required to press Volume Up.
The second your phone's entered this mode, be sure to have it plugged to the notebook. The creation of a connection between the two should happen via the USB cord of your Galaxy S3 GT-I9300T.
If nothing goes wrong, the Odin will very soon begin to look for your handset. Upon seeing it, the Odin is going to come up with a sign in blue.
The plugging is now completed, so add the firmware file to AP / PDA for now. Then activate Auto Reboot. Remember to uncheck Re-partition next. Then there's a second box that needs checking: F. Reset Time.
The only way you can begin the new firmware's installation on your handset tells you the following: tap "Start". Not much needs to be done now; so simply wait till the flashing process is over. To know whether or not it is, we advise you to look at your phone from time to time.
When its screen shows up with "Pass" and then it goes into an automatic reboot, the DUUGNC1 official firmware has just been added to it! As such, you need to unplug the handset from the laptop.
[sc name="banner-jos"]Now that the update firmware's on your smartphone, best get the most out of it. Which is possible after you tap Settings and About Phone.
The new OS may not be to your liking. If this happens, the handset can retrieve its former ROM. This procedure has to be performed with the NANDroid backup file. When the ROM is restored, there will be no upgrade to speak of.
If any of you have questions for us, use the comment section below.