Guide: Root Galaxy Note 2 N7105 LTE on Jelly Bean 4.1.2 Firmware
Galaxy Note 2 N7105 LTE wants a bit of the limelight, too, but not for a petty operation. Instead, this smartphone wishes to experience a rooting procedure, too, after you flashed Android 4.1.2 Jelly Bean firmware on it (if you did, because if you haven't, you shouldn't use this guide).
Requirements
If your particular aim is to root your phablet with our guide, you need to be aware of the most important requirements meant for the device: look online for USB drivers that work only with the Galaxy Note 2 (LTE) N7105 and then flash them on the laptop you have with you, make the right preparations to have the data on your handset saved (as in create a backup or as many as you think are needed), turn on an option which is called USB debugging (it's in the "Developer Options" section of your phablet), charge the battery inside the device (so that you won't regret it later) and download Odin tool v3.07 as well as (with its file name CF-Auto-Root-t0lte-t0ltexx-gtn7105.zip) on your comp.
If the pre-requisites above have been met, you can move on with the rest of this guide. Before we detail the actions whose role is to root your Galaxy Note 2 GT-N7105, you are entitled to this bit of info: the phablet will have a warranty no more. So locate an unrooting tutorial and use it; that way, the warranty is going to feature on your smartphone again.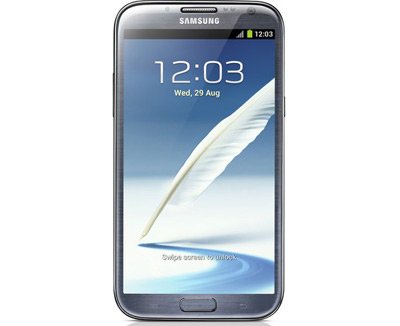 How to root N7105 on Android 4.1.2
All in all, the rooting we are about to describe below should not be hard to perform. Just follow the actions we have in this guide and everything will go swell for both you and your device.
Here goes the beginning of the tutorial: go to where you placed the two zip files from the requirements; as soon as they are on the display of your notebook, you need to unzip them on it and then power the handset off.
What you are up against now is this: press and hold, at the same time, Volume Down and Home; after that press Power and, when the phone is on again, you have to press Volume Up. After these actions enter your phablet in Download Mode, you will be told to open Odin on your PC and then to plug the phone to it.
Odin will then try to find the Note 2 N7105; once it spots it, you should see the following: "Added!!". Or you can notice an ID:COM box in yellow and a COM port number instead; should the plugging fail, you can make it work by using a different USB port or flashing the USB Drivers again.
While you are still in Odin, you need to click on PDA; then opt for the CF-Auto-Root .tar.md5 file.
[sc name="banner-jos"]Once the above task has been performed, you will be required to operate the following: activate Auto Reboot, F. Reset Time and leave Re-partition unchecked.
Once that is done, you have to click START, wait for the installation of the rooting firmware to end and then for the Note 2 N7105 LTE to restart; also, its screen shall display PASS for you to see, which signifies this: make sure the smartphone is no longer attached to your laptop. Download an app labelled Root Checker afterwards; it will tell you whether or not the device is rooted.
Once the phablet is rooted, you will be able to do all sorts of things that require this kind of special procedure.