How to Flash Android 4.3 VRUAND3 on Galaxy Note 2 (Verizon) SCH-I605
Galaxy Note 2 (Verizon) SCH-I605 has plenty to look forward to after Android 4.3 makes its way on it. Which will happen soon after you're done with this guide!
If your smartphone is still lacking Android 4.3 JB and you absolutely want it, this update's going to show you how to get it via an update. The moment your device welcomes this OS, you'll immediately see many great improvements. And it's all due to this firmware: VRUAND3.
The Galaxy Note 2 (Verizon) SCH-I605 for the USA won't receive an upgrade through KIES. This means the chance to use OTA if the phone has stock ROM. If not, the new firmware can land on your device if you use our guide.
The Samsung I605 is the smartphone that must be used today. Use this model to avoid damaging it with the wrong firmware.
To have all of the pros belonging to this OS, you need to follow a couple of steps. They will help you enjoy some of the following goodies: no more bugs and plenty of new apps. This OS is also responsible for the presence of new features. You will be given the opportunity to customize the phone, too. And the device's battery unit will definitely last more.
Your smartphone can look forward to an update even if it's rooted. But here's the catch: the upgrade will delete system partition and then revoke your device's root access. The device's important data will not be damaged. Neither will the phone's internal or external SD card.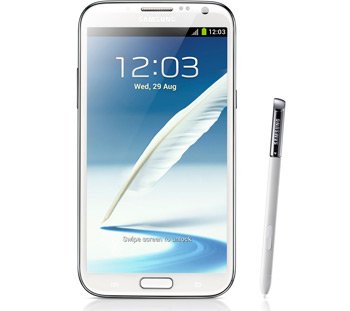 Prerequisites
You should see what requirements are needed. They tell you to do this:
download USB drivers compatible with the handset on your laptop;
one or more backups have to be generated in order to save your phone's important data;
a full NANDroid backup has to come up next on your to-do list;
Windows is the OS your laptop must have;
go to the laptop and turn off its the security programs;
your notebook's security solutions must also be deactivated;
the Galaxy Note 2 SCH-I605 must have a full battery;
go to the handset and activate its USB Debugging.
Step by step instructions
First thing to do: download, on your laptop, the (file name: I605VRUAND3_I605VZWAND3_VZW.zip). Use WinRar to extract it. Then download this package on the laptop: Odin v3.09. The same WinRar can be used to extract this.
This operation will land several important files on your laptop, among them being this one: Odin v3.09.exe. Launch the latter on the same device as before, then boot the Galaxy Note 2 SCH-I605 in Download Mode.
This particular task requires you to use these steps: press and hold Home, Power and Volume Down until the display has a message with a boot on it; now press Volume Up.
Once your phone's booted in this mode, move on by connecting the device to your notebook. A way of doing this: use the USB cord which arrives with the handset. Have a bit of patience now: the Odin will look for your Samsung SCH-I605 (Verizon).
When the Odin sees the device, it will have a blue sign to display on-screen. That's how you know the plugging turned up to be a success.
Add the firmware file to AP / PDA and tick Auto Reboot, uncheck Re-partition and after this check F. Reset Time. The VRUAND3 official firmware is on its way to your smartphone. To install it, do this: click, on your phone, on "Start".
As soon as you've waited for around 12 minutes, the handset shall come up with this message in green: "Pass". Then, when the device reboots, you'll have to unplug it from the notebook. If you're having problems with this part: just remove that USB cord.
[sc name="banner-jos"]Now comes the fun part: launch the new OS. For this, tap the following: Settings and About Phone. For the next couple of minutes you will see what the Android 4.3 means for a device such as yours.
Should this Jelly Bean version not be good enough for your smartphone, the latter can always have its older ROM restored. The method to employ here: find the NANDroid backup file and use it. If the old ROM's back, the update's going to be revoked.
For any comments and questions, kindly use the comment box below.