How to Root Samsung Galaxy S4 Mini SGH-I257M
Galaxy S4 Mini SGH-I257M will present itself in a new way very soon. The transformation will result after you root it. SRSRoot is the tool to use in this case. Below is a guide that contains info on this app and the way to install it on the phone!
To get the handset you hold rooted, you'll have to follow our steps. For now, though, we'll talk a bit about this software. A dedicated app, this tool is powered by an SRS Server and it's completely free. Installing the new software on your smartphone is easy. This makes it very popular among gadget lovers.
But those aren't the only reasons the SRSRoot is sought-after. The app has unrooting powers. It also works with varied devices. It needs a Build ID to be installed on your device, though. We used this one: JDQ39.I257MVLUAMK5. You're allowed to choose another one; this isn't compatible with only one Build ID.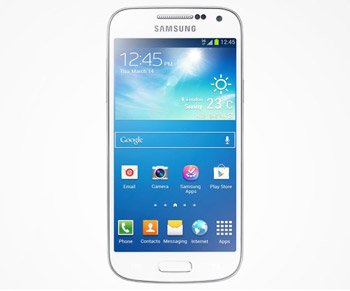 The benefits of this rooting method
To have root access is to enjoy customization options. Moreover, the rooting will bring your phone these: new features and battery tweaks. The following's running on your handset: a dual-core 1.7 GHz Krait CPU. This processor may have slowed things done considerably; not anymore. The SRSRoot will make sure the CPU works much better.
Root-only apps are to be expected, too. The phone's Android 4.2.2 Jelly Bean won't end up with a deleted OS. Instead, it will feature superuser and admin permission; the SRSRoot is also responsible for the presence of custom ROMs. As a bonus, your Samsung Galaxy S4 Mini SGH-I257M gets to stay away from unnecessary programs, apps and so on. With this app on your smartphone, no viruses will affect the device.
As far as damage goes, the most important cons are the ones which are connected to an update. In other words: if you upgrade a rooted handset, its system partition shall face deletion. Root access will be gone, too. But you can breathe easily when it comes to important data: nothing will happen to it.
The rooting will get rod of the phone's warranty. As always, you will be able to restore it. Several methods of doing that are to be found online.
Prerequisites
Before anything can happen to your smartphone, we recommend doing the following:
perform backups so that the handset's data isn't lost along the way;
also, perform a full NANDroid backup because you'll eventually need it at the end of the day;
download USB drivers on your notebook (here are the ones which the Galaxy S4 Mini SGH-I257M is compatible with);
Windows is the right OS version for this guide, so make sure it's already installed on the notebook;
the battery which comes with the phone must be fully charged;
the security software which is featured on the phone needs ti be deactivated;
the security programs inside the notebook have to be deactivated, too.
Step by step instructions
When the requirements are done with, the next stage to go through will end in a rooted phone. To get to that point, you need steps. Look below and you'll find them!
A rooting has to begin with the installation of the SRSRoot app on your notebook. But first, you will need to download it there. The link which has this file is this one.
Click on the download button there when the page is launched. After that is done, you'll be able to flash said app on said device. The installed application will then have to be launched on the notebook.
Time to move your attention to this action: look for Unknown Sources. The reason why you need to do that: the option has to be turned on before you can move on.
Finding this option is easy; we suggest looking under the Settings one. Once activated, you should turn this on (if you haven't done it before): USB Debugging.
[sc name="banner-jos"]The Samsung SGH-I257M and notebook have to be plugged to each other. This task requires the phone's USB cable. After this tool is used, wait until the products are connected.
After they are, tap a particular option which will start the rooting. This is the name it's known as: Root Device (All Methods). A maximum of 15 minutes is what it takes for the procedure to be finished.
If you notice that the rooting isn't ready in 15 minutes (or less), you'll need to repeat the steps. Go to Reboot System Now afterwards and tap it.
When done with our guide, you will be free to discover all the rooting novelties we presented earlier. If you have no desire to keep the root access, the SRSRoot will revoke it.
We have a comment section below. Feel free to consult it anytime you feel like it!