How to Install KitKat 4.4.2 XXU1AND4 on Galaxy S4 GT-I9515
If you've just decided to install Android 4.4.2 on Galaxy S4 GT-I9515 but you need someone to tell you how it's done, you've come to the right place. The operation is very easy. Just keep your smartphone close and let us do the rest.
First off, the Samsung I9515 is going to have the new XXU1AND4 installed on it. Released last month for Italy (TIM), the firmware isn't packed with an activated KIES logo. For you to enjoy the procedure with a different method than ours, look to OTA. This is the best solution to use should your device have stock ROM.
If you're not using the phone we recommend today, the new firmware will surely brick a different version. However, if you have the right model on you, the device will go through several important changes. Its performance will receive improvements thanks to new features, battery tweaks and more. The new update file is known for other goodies, such as customization features. Also, this version is free from big security problems.
As soon as you're given access to the novelties presented earlier, your smartphone will do great. However, if it's rooted, some cons are to be expected. The most important one being the root access, which will be revoked. Then there's your phone's system partition, which is going to be erased. On a lighter note, these are the only disadvantages of upgrading your Galaxy S4 GT-I9515. The latter will not be wiped of its internal and external SD cards. And its important data will remain on-board.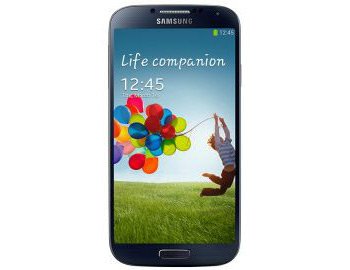 Prerequisites
Below are this guide's list of requirements:
your phone's battery will have to be charged;
a standard backup (or several) should be generated to avoid losing important data;
a NANDroid backup is also needed, so remember to make one;
the laptop's security software will need to be deactivated;
the security software your Galaxy S4 GT-I9515 is equipped with must also be turned off;
download, by going to this site, USB drivers on your notebook;
a laptop with Windows on it must always be used for an upgrade;
USB Debugging has to be enabled on the phone.
Step by step instructions
An update tutorial usually begins with the download of some packages on the laptop you use.
The ones that apply here are these: Odin v3.09 and . The files your notebook has just received have some files inside them; unzip the packages with 7Zip or WinRar now to open them. One file in particular has to be launched on your notebook: Odin v3.09.exe.
The Galaxy S4 I9515 has to be booted in a mode now. Its name is Download Mode and you can enter it like this: after you are done pressing and holding Home, Power and Volume Down simultaneously, a certain boot message is going to show up. You will then be able to press Volume Up.
After completing this, establish a connection between the handset and the laptop. This step will be completed faster if the phone's USB cable is used. Immediately after you do that, a blue sign is going to pop up in Odin, which means that the devices are currently connected to one another.
Add the firmware file to AP / PDA and be sure to wait until Re-partition, Auto Reboot and other boxes come on the screen. You need to only check the Auto Reboot one and F. Reset Time. Re-partition, while checked, must be unchecked.
This comes up next: tap "Start". The latter is the main option which kick starts the installation of the update firmware. Once some 10-15 minutes are over, your phone will be quick to reveal a "Pass" message and reboot.
[sc name="banner-jos"]Wait for the last action to finish, then go to the two devices are disconnect them by having the USB cord taken out. This leaves you with the following actions: tap Settings on the device, then tap About Phone. By doing this, your Galaxy S4 GT-I9515 comes up with the novelties we described not too long ago.
If the Android 4.4.2 XXU1AND4 firmware is not your cup of tea, you'll have to do something about that. You can always use the NANDroid backup file, which restores a device's old ROM. Even if it's capable of doing all of this, the phone's upgrade will be lost.
If you have to deal with issues during the procedure above, feel free to ask questions in the box below.