How to Flash Android 4.1.2 XXAND1 on Galaxy S3 Mini GT-I8190N
It's totally possible for your Galaxy S3 Mini GT-I8190N to enjoy an improved performance. However, you'll need a guide on how to update your phone if you want that. Below is what you're looking for!
You will have to use our upgrade tool for your phone. Its name is Android 4.1.2 XXAND1 and it first came out this month. Aimed at France (NRJ), this method allows you to use Samsung's KIES if you don't like performing upgrade tutorials such as ours. If, however, you go for the KIES method, you need to have stock ROM running on your device. Our tutorial isn't asking for this ROM.
The handset you'll install the new firmware on must be the Galaxy S3 Mini I8190N. The reason behind this is that the Android 4.1.2 Jelly Bean XXAND1 official firmware isn't available for other smartphone models. If you choose to use this tool for a different phone, however, you'll brick it in a matter of minutes.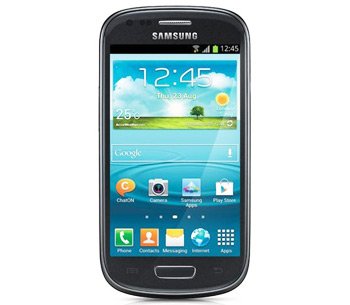 The novelties
But what does an upgrade do exactly? If you install the latest Android version, your handset will deliver an updated performance. Apart from that, its battery will last more and new features will appear. Let's see what they sound like. For one, the phone will have a fixed frame of 60 fps and triple buffering. Your device will also land extended Vsync timing and mini apps.
These novelties will be joined by sync and connect email updates. A new keyboard will make typing easier and more enjoyable. The smartphone will enjoy some other goodies; group cast and Google Now are some of them. More to discover: an automatic adjustment for the size of widgets and pop up play. Bringing up the rear are these: touch anticipation, all share and a free style widget.
You'll need to give up on some of your phone's features after the update. Here's what they are: root access and system partition. Both crucial data and internal / external SD cards will not be damaged by the procedure.
Prerequisites
Coming up next are several important instructions to prepare the device:
a couple or more standard backups should be generated;
after the previous backups are performed, you will need to also create a full NANDroid backup;
the Samsung GT-I8190N must run a fully charged battery;
deactivate the security programs in use on your phone;
disable the ones in use on your laptop;
your notebook must have Windows;
install USB drivers on your laptop (by following these steps);
your handset must have USB Debugging turned on.
Step by step instructions
This here is the first update step: download the (file name: I8190NXXAND1_I8190NNRJAND2_NRJ.zip) on your notebook. Next task: download, on the same device, a package called Odin v3.09.
The download of these packages has to be followed by this action: unzip the Odin v3.09 and the other package; use WinZip.
A file called Odin v3.09.exe must be launched on the laptop afterwards, then do this: enter the handset in Download Mode. This is something best performed with the following steps: simultaneously press and hold Home, Power and Volume Down till you spot a boot message, then be sure to have Volume Up pressed.
Now that the Download Mode has been entered into, continue by using the phone's USB cable to connect this device to your laptop. If the connection is done, Odin will put up a sign in blue.
If you see that, move on by adding the firmware file to the AP / PDA. Next step to perform: check Auto Reboot and uncheck Re-partition.
Now check F. Reset Time, too, and tap "Start". The smartphone will enter the upgrade process. The installation of the official firmware will go on for about 15 minutes.
[sc name="banner-jos"]At the end of this waiting, the Galaxy S3 Mini GT-I8190N will display a "Pass" in a green background. To be complete, the phone will then restart.
You can now disconnect the handset from your notebook and tap Settings on the smartphone.
After you tap About Phone, you'll be able to have fun with your updated device. If there are problems with it, you can leave questions in our box below this guide.
Should you want the previous ROM back on the phone, you'll have to use the NANDroid backup file. Apart from restoring the old ROM, this file will also revoke the device's upgrade process.