How to Unroot HTC Droid Incredible 2
Unrooting a phone is a different affair altogether compared to what takes to root it. That's mainly because the files that you need to download, the steps that you should follow are all different.
However, one thing is certain: after you perform this procedure on your rooted HTC Droid Incredible 2, you will very soon see its warranty back among many other things. Long story short: if you are willing to experience, once more, what made you first fall for this phone, then unroot it. We have all the tools you will need for this.
Requirements
But for now, what you should be doing is this: use a handset that's rooted with our guide, and and charge the battery of your smartphone. Don't forget to make few backups with your important data and settings. After you take care of all of these pre-requisites, you have to relock the phone's bootloader. Here are the instruments you shall require in the form of these steps.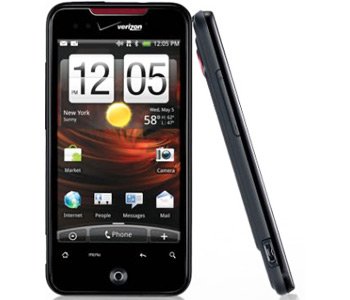 Hot to relock Droid Incredible 2 bootloader
The desktop is the location where the Stock Firmware and the Fastboot must be sent. What is inside them needs to be extracted to the desktop, as well, then you need to power the Incredible 2 off.
Rebooting it into Fastboot mode for step two is done in the following manner: select at the same time the keys for Power and Volume Down. The display of the handset will show you a list of options. Scan for the one called Fastboot and opt for it.
The third step is going to require you to have the phone plugged to the laptop and then to open a Command Prompt Window on the same desktop. The method to use for launching this is as follows: select the Shift key on the comp's keyboard, then use the mouse to right click on the display. At the end of the above, opt for Open command window here and then enter, into the Command Prompt Window, this:
fastboot oem lock
Step four: type in
fastboot reboot
[sc name="banner-jos"]to ensure that the device starts to reboot. The HTC Droid Incredible 2 has its bootloader relocked.
Below is how to actually unroot the smartphone.
How to unroot the phone
For step one, these actions should be considered: switch the handset off and then press + hold Volume Down and Power at the same time; when it's rebooted into Fastboot mode, you need to choose Fastboot.
Step two will ask you to reconnect the Incredible 2 to the comp.
Now click 2 times on the Stock Firmware file; after it's launched, the third and last step will require you to look at the prompts on the display and follow them. The HTC Droid Incredible 2 is currently unrooted and ready for action.