Update Galaxy Y GT-S5360 to evo-x 3 Android 4.0.4 ICS Custom Firmware
The road to a Galaxy Y GT-S5360 that would make you use it more than you probably do is through an update. Evo-x 3 is custom firmware whose sole purpose is to throw Android 4.0.4 Ice Cream Sandwich on your phone. This tool is very stable and also plenty fast, as we tested it ourselves before writing this post.
What we also noticed during our testing session was the existence of many awesome new features that the smartphone will introduce to you if you follow our tutorial. A bunch of them is detailed here: new applications that come in very handy, a better-looking user interface, overall optimization and so on.
Requirements
These offerings can be yours for the taking should you take into consideration the following pre-requisites: root your Galaxy Y GT-S5360 and have it run a custom recovery images (you can opt between TWRP or CWM Recovery), turn on USB debugging on the handset, charge the battery which is integrated on it, use a version that is factory unlocked, create as many backups as you deem appropriate and safe, then flash USB Drivers for this phone on your laptop for later use.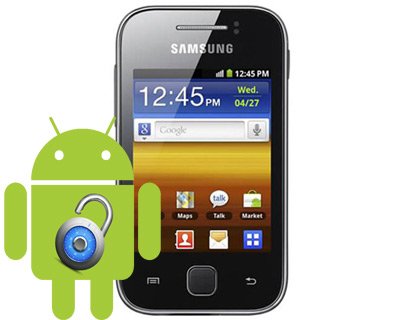 Our list of pre-requisites has now been fulfilled. What you should expect next is a series of steps that will bring the much anticipated update on the device.
Important instructions
Our steps start with the one wearing number one: get for your smartphone on your laptop, then take every necessary measure to assure the fact that your phone and your comp are well plugged to one another.
Step two: take the Android 4.0.4 ROM that you had to download and paste it to the SD card root of the Y GT-S5360. To move on with this guide your next action should be the following: switch the device off, unplug it from the laptop and enter it into Recovery Mode by turning it on while at the same time pressing + holding the keys called Home, Volume Up and Power; as soon as "!" appears on the display, you will have to hold the Volume Up and Power while letting go of Home.
Step three will need you to do this: choose Factory Reset/Wipe Data by using the button labelled Power to help you out. Once you do this, the phone is going to initiate a full data wipe.
For step four you will be required to opt for Wipe Cache Partition; the device will undergo a cache wipe, then you will have to continue by going to the CWM Recovery, then to Advanced where you will have to choose Wipe Dalvik Cache.
[sc name="banner-jos"]Step number five: return to the phone's Recovery Screen.
The moment you are in that place, opt for flashing of the file via the memory card, then select Choose zip from SD card. The Android 4.0.4 ROM archive will need to be installed on the phone; choose this file with the aid of Power.
Confirm the installation of the file on your S5360. Now wait for the update to get settled on the handset. Now that the flashing is over, you should go to +++++Go Back+++++.
In the Recovery Menu, choose the system restarting. That should do it.