How to Unroot ZTE Fury
ZTE Fury is a smartphone that mainly works well for users who want a device that will not cost a fortune. The specifications, features and options that its manufacturer has in store for you may not be top notch, but the main thing to keep in mind is that the phone doesn't have a poor performance. We've taken it for a spin and we didn't experience any major issues while doing so.
This tutorial addresses those Fury owners who have already rooted the handset and who want it unrooted for a change. Your reason for wishing to let your device undergo this type of procedure may be varied. Whatever they may be, they will be sure to be fulfilled if you follow this guide.
Requirements
To unroot the Fury without damage worries, you will first be required to have a model that was previously rooted via one of our rooting tutorials, you will have to download on your laptop (to its desktop for faster access), charge the battery of the phone and make sure to follow the steps we will address shortly.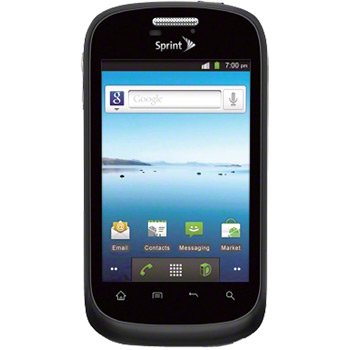 For those of you interested in how to unroot your ZTE Fury, stick around and you will have access to the steps that will make this procedure happen without a single glitch.
Important instructions
Step number 1 needs you to unzip what is inside the Fastboot archive that sits on your comp's desktop. The place to unzip the content is the same desktop. Don't take the files anywhere else.
Now enable USB debugging on the smartphone. The safest and fastest way to do that: go to Menu, choose Settings, opt for Applications, select Development, then make sure to tap on USB debugging. After performing this task, here is what to do for the second step: take the phone's USB cord.
Step three: use it as a way to connect the handset to the laptop, then open a Command Line Window on your laptop's desktop. The right manner to operate this: hold down Shift on the comp's keyboard, then use your mouse to right-click on an area of the display that is empty; now opt for Open command line here.
For step number four you have to enter a command that looks like this:
su -c rm /system/xbin/su
Type it into the Command Line Window.
[sc name="banner-jos"]Now reboot the ZTE Fury to complete the unrooting. After the smartphone has undergone this operation, you will quickly see how much more different your device is going to act.
Not to mention that you will be able to easily enjoy the stock version and the once lost warranty. But the con of this unrooting is the fact that you will no longer be able to enjoy your old root-only apps.
If you feel like this will be a major disadvantage, you should think twice about unrooting your phone. Should you, however, be prepared to run this risk, then you are about to bask in so much more stuff compared to what your old rooted device was able to offer before.