How to Update Galaxy S4 GT-I9505 to Android 4.4.2 XXUFNB8
Galaxy S4 GT-I9505 will come out completely changed after you update it to Android KitKat 4.4.2. There will be lots of discoveries to be made when you're done with the procedure.
The Android 4.4.2 KitKat version has to be appear on your smartphone via XXUFNB8. This is new firmware and it has been available for download since this month. There are several countries which benefit from this new update: the Czech Republic (Vodafone), the United Kingdom (Vodafone), Hungary (VDH), Ireland (Vodafone), the Netherlands (Vodafone) and also Switzerland (Swisscom).
The KIES logo is turned on for each of these countries. It allows you to get the update with Samsung's KIES, but only if the Galaxy S4 has stock ROM. If it doesn't, you can stick with our guide: we don't need stock ROM for the update.
The novelties
As soon as you end up with an updated Galaxy S4 GT-I9505, you will be introduced to many novelties. They include new features, many new apps and ways to have a better performance. With the customization options that come with the upgrade, your phone will look the way you want it to. You don't have to fear viruses or other security problems once the phone is updated.
Be sure to use the Samsung I9505 if you want to get the XXUFNB8 on it. If you don't use this particular phone, any other device you own will be bricked. Also, if the handset has root access beforehand, it will lose it after it's updated. The important data you keep stored on your device will not end up affected. However, the system partition of your smartphone will be deleted. Fortunately, the internal and external SD cards will not be damaged.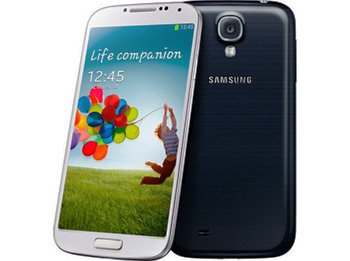 Prerequisites
To get the update going, you should have a quick look at these pre-requisites and follow them:
disable, on the phone, its security software;
deactivate the security programs installed on your laptop next up;
find USB drivers compatible with the Galaxy S4 GT-I9505 and download them on the notebook;
you must use a laptop whose operating system is Windows;
fully charge the battery inside your handset;
create standard backups;
make a full NANDroid backup, using this step by step tutorial;
your phone's USB Debugging should be enabled.
Step by step instructions
You should now be able to perform the upgrade of your Galaxy S4 to the KitKat 4.4.2.
The task that begins the procedure is this: go here for Odin v3.09 and to for the new Android 4.4.2 official firmware (you must search for "XXUFNB8" in the "Select your firmware" field). Download each of these packages on your notebook first, then save them.
The packages will now need an unzipping. Make use of WinZip or WinRar for the extraction, then look for Odin v3.09.exe. You should do that because you need to do this for the next phase: launch the Odin tool on the laptop.
When this is done, you can continue by entering the phone in Download Mode. This action is done in the following manner: press and simultaneously hold Home, Power and Volume Down, wait for a boot screen to show up on the screen and then be sure to press only Volume Up after you've let go of the three buttons from earlier.
A connection must now be provided and it should be established between the smartphone and your laptop; this is where the USB cable must come in: use it for the plugging sequence.
Now do as follows: wait until a blue sign pops up in Odin, since that way you'll know if a connection has been created.
After the sign in blue comes up, you should add the firmware file to AP / PDA and move on by activating F. Reset Time and Auto Reboot. If Re-partition is ticked on from the factory, uncheck it and then do this: look for "Start" and tap it.
You will then witness the following: the new firmware will begin its flashing stage. When "Pass" comes up on the touchscreen in a green background, the handset will soon reboot, so take the USB cord out so that the devices can end up unplugged.
[sc name="banner-jos"]When the disconnection is done, you can click on Settings on your Galaxy S4 GT-I9505, then tap About Phone and you will see the XXUFNB8 soon. Open it, then check it out.
If you don't think it's a great tool, get rid of it by using the NANDroid backup file. Very soon, the old ROM will come back after the update is revoked from your phone.
In case you have questions for us, leave them in the comment section under this post!