Guide: Root Sony Xperia SP C530X on Jelly Bean 4.1.2 Official firmware
Sony Xperia SP C530X happens to work very well with Android 4.1.2 Jelly Bean 12.0.A.2.245. That's what we experienced after we updated the phone to this official firmware. If you haven't already, then please follow the tutorial we dedicated to that procedure.
After the device has the tool on it, you can root this model with the procedure we are using in this guide. We recommend you to do this because you will gain a new perspective of your smartphone.
Meaning you will be able to install custom ROMs, root-only applications and many other varied tools that will improve the overall performance of your Xperia SP C530X from Sony.
Requirements
A rooting guide also needs the presence of pre-requisites. Here are the ones which apply to this handset:
Then proceed to the steps that are about to teach you how to root your device that runs the official Jelly Bean 4.1.2 (12.0.A.2.245 firmware).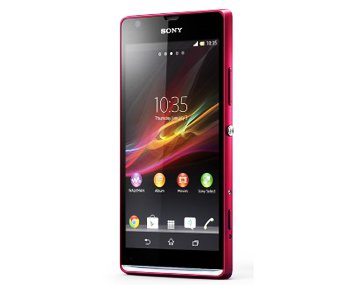 How to root Xperia SP on 12.0.A.2.245 official firmware
To have a good start, you need to (file name: kernel.elf) on your laptop and after that do as follows: set up fastboot on the PC.
If that has already been done, you can copy adb.exe and AdbWinApi.dll which is on the comp's C://android -sdk-windows/platform-tools and fastboot.exe to this new place: C://android-sdk-windows/tools to a different directory. Give the latter this name: fastboot.
Next you should download and save the kernel.elf on the notebook and continue by transferring it to a new home; the latter should be the laptop's fastboot folder.
Now you will have to move on by performing the following tasks: take the Xperia SP, power it off and then help it boot into Fastboot Mode.
Here is how to achieve that goal: first plug the handset to your notebook while at the same time making sure to press Volume Up; the devices will achieve a successful plugging if you use the USB cord courtesy of your phone.
Then, after you are sure the smartphone and your PC are indeed connected to one another, you will need to launch the following: Command Line Window. That is done by going to Windows logo, entering "CMD" in the search box and then tapping "Enter".
You will afterwards have to enter
cd C:\fastboot
in the Command Line Window. After you will have reached the fastboot folder from before, you will be asked to enter
fastboot flash boot kernel.elf
[sc name="banner-jos"]This is going to install, on your own phone, the respective kernel file that is going to root your device. After you are done with the previous couple of steps, you can switch your handset off by doing this action: press and hold Power.
Once the Xperia SP is turned off, you will have to help it reboot into the rooted state by powering it on.
Google Play store has an app called . By downloading it on your phone, you will find out whether or not the device is rooted. Give it a try, then enjoy your rooted Sony Xperia SP C530X!