Update Galaxy Note 2 N7100 to PhoeniX Jelly Bean 4.3 Custom ROM
No need to worry about not experimenting with Android 4.3 Jelly Bean on your Galaxy Note 2 N7100: just follow our guide and learn how to update your phone to this operating system. The tool required for this procedure is PhoeniX custom firmware and it's a great one.
Its greatness lies in the fact that it transforms your Galaxy Note 2 N7100 into a phablet that delivers smoothness coupled with speed and stability galore. This firmware is also very reliable since it improves the way in which your handset performs.
The number of new features and apps you get with this tool is very generous. You will get to experiment with enabled init.d scripts, a call recorder, the option to use custom boot animation, multiwindow and app control, enabled data/app, a big APN list, an exit menu to stock web browser, all supported languages enabled, OS monitor, fast dormancy and so much more.
In case your phone's battery has been lasting much less in the fast few days, weeks and so on, after you update your device to our latest firmware you will see a definite improvement. The battery of your Galaxy Note 2 N7100 is going to display a superior time length, you will be able to look for and use various other custom ROMs and there will be no major bugs to stop you form fully enjoying your smartphone.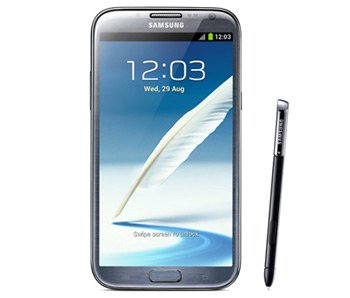 Requirements
If all of these advantages are attractive, you should start our guide with the following pre-requisites:
grab a hold of your phone and root it;
now get a custom recovery for it (TWRP or CWM);
turn USB Debugging on;
flash USB drivers (the one best suited to your handset) on your laptop;
use a Galaxy Note 2 that has its factory unlocked;
see if your device's battery needs a full recharge and do it if the answer's yes;
make lots of backups to save your phone's content.
Instructions
This concludes our requirements. We will go on by showing you the steps you must follow if you plan on upgrading your Galaxy Note 2.
First task we prepared for you: download the (file name: PhoeniX.ROM.v14.XXUEMI6.N7100.by.tamirda.zip) on your notebook or personal computer, then take your handset's USB cable and make sure it connects your handset to your other device. If the plugging is established, you should make sure to move the downloaded file from the laptop or PC to the phone's SD card root, then do this: power the handset off.
You should also unplug the devices from each other and then continue with this task: boot the smartphone in Recovery Mode by turning the phablet on while you simultaneously press and hold the keys labelled Volume Up, Home and Power.
Next thing to perform: a full data wipe of your phone's system. This is done by choosing the option known as Factory Reset/Wipe Data.
Another wipe should be performed next, so opt for Wipe Cache Partition. The last wiping task to be performed is directed at the phone's dalvik cache; so be sure to stay in the Recovery Mode from where you should go to "Advanced" and opt for Wipe Dalvik Cache.
[sc name="banner-jos"]Once these three tasks are completed, you can return to the handset's Recovery screen. The options you should now choose are the following: Install zip from SD card and Choose zip from SD card.
Then do this: after you reach the place where you have the update file, you should choose it. This is done with "Power", so use that button and then confirm the file's flashing. The installation is going to debut soon. Once it ends, select +++Go Back+++.
After you do that, your smartphone should be restarted. In order to perform this final action, you need to choose, from your phone's Recovery Menu, an option; its name: Restart your device.
With this last step, our tutorial is over and your Galaxy Note 2 N7100 is updated to PhoeniX custom ROM. Which means you can finally get your dream smartphone!