Flash LiquidSmooth ROM for Galaxy Nexus SCH-I515
Are you in for a tutorial on how to flash a customized ROM file on Samsung's Galaxy Nexus SCH-I515? If you answered yes, great. We have just the thing for you and this particular brand of smartphone.
The tool which we found to be well-suited for this handset is one known as LiquidSmooth ROM. According to what we experienced after installing it, we can fully recommend it. If your phone is the Galaxy Nexus SCH-I515 and its battery is fully charged, then it's all fine.
But you can't begin to flash the device just yet. You also need to download a couple of files, like these two: (also called Liquid-JB-v2.0-RC9-toro) and (this version is called Liquid-JB-v2.0-RC9-gapps). The next things to do: perform a full backup and see if the device has the bootloader unlocked and if the ClockmodWork Recovery is installed.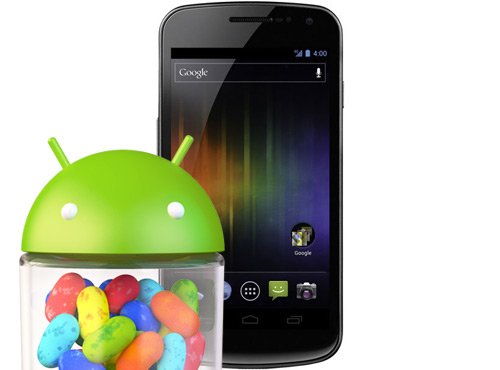 Once you are certain that the requirements we just mentioned are respected in detail, you can prepare yourself to finally flash the LiquidSmooth ROM to your Samsung Galaxy Nexus SCH-I515.
Important instructions
This method begins, as is normal, with step 1. Which says that you need to move the GApps pack and the custom ROM archives to the phone's internal memory card. The action that you have to perform next is this one: turn the phone off.
Step 2: enter into the Recovery Mode (you must select at the same time, for about 5 seconds, the Volume Down, Volume Up and Power keys).
Step 3: the smartphone is going to enter in the Fastboot Mode.
The fourth step will require you to do as follows: opt for Recovery. This will make the handset to enter in the CWM Recovery mode and once this is over with, you have to perform a full NANDroid backup, which is quite easy: simply choose Backup&Restore, followed by Backup.
[sc name="banner-jos"]Step 5 deals with the wiping of data. To perform this particular type of action, here is what's required of you: choose Factory Reset/Wipe data, then select Yes. Then opt for Wipe Cache Partition and tap on Yes. Finally: tap on Advanced, choose Wipe Dalvik Cache and then finish this by selecting on Yes.
For the sixth step you need to opt for installation of the ZIP archive from the SD Card and opt for selecting the archive from the phone internal memory card, tap on Liquid-JB-v2.0-RC9 archive and select the option labeled Yes. Repeat these actions from this step, because they will initiate the flashing process of the Google Apps pack.
For step number 7, which is the last one, you are asked to opt for restart the entire system and experiment with your reborn Samsung Galaxy Nexus SCH-I515.