Install Official India Jelly Bean 4.1.2 XXAMF7 Firmware on Galaxy Grand I9082
Here's a sneak peek at what this guide is all about: how to manually update your Galaxy Grand I9082 to Official India Jelly Bean 4.1.2 XXAMF7 Firmware.
What this tool has different than others is the fact that your smartphone is going to deliver a great and much improved performance, especially thanks to zero bugs. The latter were present in the previous version and made users very unhappy.
Requirements
In order to get in touch with the features and bonuses of this firmware, you have to take a quick and attentive look at certain requirements. Like these: charge the phone's battery in case it lacks the necessary juices to follow our guide, turn on an option more commonly known as USB Debugging and create backups via these instructions (however, don't use KIES to perform this task).
To gain access to the USB Debugging option, you should do as follows: go to the device's Settings, then tap More, opt for Development Options and enable the one you need.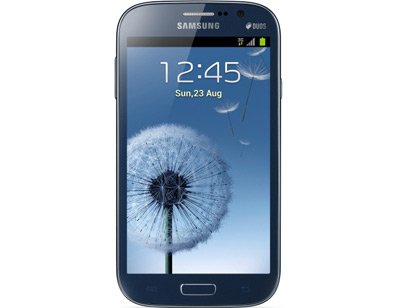 After getting that out of the way, you can now finally find out how to upgrade your I9082. All you will be asked to do in this tutorial will be to follow some steps. They are explained thoroughly, so just read what they say and the procedure will not take long to finish.
How to flash XXAMF7 firmware on I9082
For step number one, your priority should be this one: launch your PC and download, on it, (file name: I9082XXAMF7_I9082ODDMF3_INS.zip) for your device and then Odin tool. The folders that you just saved on your notebook need to be unzipped; so locate a special tool which does this and apply it on both the Odin and the XXAMF7 Package.
After the zip files are emptied on your PC, you need to boot the smartphone into Download Mode by following these instructions: hold down Volume Down and Home while at the same time turning the Grand GT-I9082 on.
After you see whether or not the handset has reached that compulsory mode, you will be asked to do as follows: launch, on your notebook, the Odin.
Then plug the smartphone to your laptop; we recommend to use the USB cord of the handset for this action. Wait for an ID:COM section to become either yellow or blue; then, if the devices are not connected to one another as they should be, you need to use another USB port and try again.
Now we advise you to perform this task: tap PDA. You have to do this to be able to opt for a .tar file (the same one that belongs to the XXAMF7 Package), then tap START and the firmware is going to begin its flashing phase.
After a waiting period of no more than 5 minutes, the update will have landed on your Galaxy Grand I9082. Then your smartphone shall reboot on its own and you will be able to use the firmware.
[sc name="banner-jos"]
NOTE: But at the same time, you may notice the following scenario out of the blue: your handset is stuck in a Welcome display; what you need to do in this case is easy. And it should happen like this: first turn the handset off, then switch it on and repeat the guide you just witnessed above.
Should the Galaxy Grand I9082 refuse to get unstuck from a boot loop instead of the screen issue before, you have to repeat the same solution described just earlier. Once you do that, your phone will be ready for its new firmware update along with what that tool brings with it.