Update Galaxy Note N7000 with RocketROM 4.1 Jelly Bean
While thinking what gadget to use for our next "How to" post, we stumbled across Samsung's Galaxy Note N7000 which was praised by many of its proud owners. And then we found out that even though the manufacturer did not plan an Android 4.1 upgrade to happen soon, someone somewhere decided to leak it.
A developer then put together a custom ROM named RocketROM v2. This tool contains a couple of bugs, but nothing majorly problematic. However, we have to warn you that some features, like Face Unlock and Samsung keyboard, need more work done to fully function.
Requirements
Now then, let's see what the usual requirements are for the Note N7000. We advise you the following: own a laptop with Windows already installed, root this gadget, fully charge its battery, download ClockworkMod Recovery, get rid of all the software whose job is to protect your comp against security issues, save your messages and create backups for the Note N7000. These are all the pre-requisites you will ever need to fulfill. Now comes the fun part.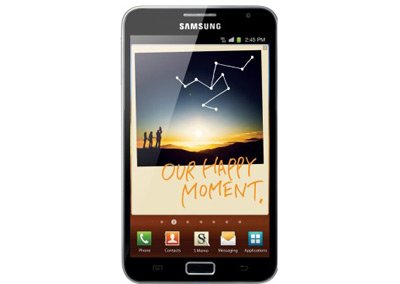 Important instructions
Which starts with the very first step. So, in order to update your Galaxy Note N7000 with RocketROM 4.1 Jelly Bean Custom ROM, you need to first , then . The latter file is going to help the ROM get rid of its bug. Now move the both files on your computer.
Step 2: perform a connection between the phone and your computer.
Step three: move the archives you just downloaded to the internal memory card of the N7000. Disconnect the two devices from one another, then switch the phablet off.
Step number four needs the following from you: restart the phone and get into the Recovery Mode using the buttons for Home, Volume Up and Power. The keys must be pressed at the same time for about 5 seconds. See if a menu comes on-screen.
Step 5: when it does, opt for Factory Reset/Wipe Data and Wipe Cache Partition and afterwards tap on +++go back+++.
[sc name="banner-jos"]When you're in the phone's menu, the sixth step will ask you to choose the installation of the archive via the SD card.
Step 7: opt for Choose ZIP from SD Card and select the RocketROM archive.
Now, for step eight, use the same method but choose the Keyboard Fix Pack this time.
Step 9: the Note N7000 is going to install everything. When it's done, you will have to choose +++go back+++.
Last step, the tenth one, requires you to select Reboot System Now. Your Samsung Galaxy Note N7000 is now upgraded to the Android 4.1 Jelly Bean version.