Update Galaxy S2 I9100 to UHMS8 Android 4.1.2 Jelly Bean Official
In order to offer your phone a new dimension and a new feeling, you will have to update it. Samsung's Galaxy S2 I9100 is one of the smartphones in dire need of such a thing.
And the instrument to use on this model is UHMS8 Android 4.1.2 Jelly Bean Official Firmware. But there's a catch: you should only use this guide if you reside anywhere except Taiwan, China and Hong Kong.
Requirements
Here come the requirements you must perform: make backups, install USB drivers for this phone, use a device that comes already unlocked, turn on USB debugging and charge the battery.
The last pre-requisite: download Odin tool v1.85 and on your laptop.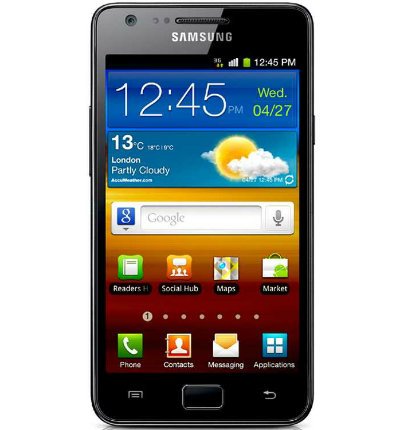 Instructions
For step one to begin as it should, you need to extract the zip file featured on the Android 4.1.2 I9100UHMS8. Turn the Galaxy S2 GT-I9100 off.
Step two will instruct you the following course of action: select the keys labelled Home and Volume Down at the same time for about five seconds, tap Power and, once the logo of Android and a triangle appear, you have to press Power.
When you're in Download Mode thanks to these actions, for the third step you should go to Odin and launch it.
Now proceed to step four: take the handset and connect it to your laptop. Below we wrote about the actions and the files to perform and choose so that they're installed on the smartphone:
– tap on PDA to opt for the file with CODE as part of its name;
– click Phone to choose the file that has MODEM in the name it sports;
– click CSC; then select the file bearing CSC as part of its title;
– tap PIT and look for the one file with .pit in the name.
[sc name="banner-jos"]
As you've already seen in our previous tutorials, there exists the possibility that the files we just described won't appear on the screen. In that case, you need to check F. Reset Time and then Auto Reboot. You should only check the box called Repartition if you've gone for the .pit file earlier.
The fifth step tells you that you need to do as follows: click Start; once done, the S2 GT-I9100 will go into a flashing process. The handset is going to come back to life again, along with its home screen. That's the sign you've been waiting for.
Now move to the last step, the sixth, and disconnect the smartphone from your laptop. The UHMS8 Android 4.1.2 Jelly Bean Official Firmware is ready to be explored on your updated Samsung Galaxy S2 I9100.