Guide: Update HTC One XL to Rooted Stock Jelly Bean 4.1
As of now, you will be able to update your HTC One XL with Android JB by yourselves. We have just the method for you under the name of Rooted Stock Jelly Bean 4.1 firmware. The requirements that have to be considered before getting to the actual upgrade are the ones below.
Root the One XL from HTC first by using the procedure we indicated in one of our posts. Then charge the device and save the important data on it with backups (don't use the phone's default ROM manager for this). Have a laptop or a comp with Windows on and turn off its antivirus applications. Now activate the S-off and turn USB Debugging on. Final latest pre-requisite: the phone must have installed a custom recovery image. Don't get scared when the warranty disappears; you can get it back.
To find out how to update your HTC One XL with the Rooted Stock Jelly Bean 4.1 ROM, follow our tutorial.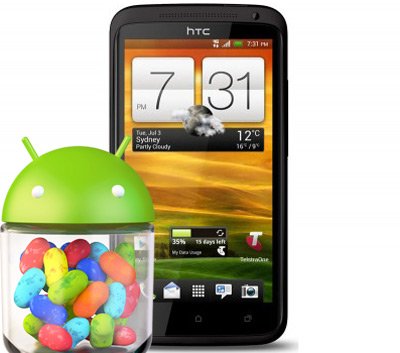 Important instructions
Step one should go smoothly once you begin to to your PC. Then you need to do the following: plug the phone to the comp and opt for the file you just downloaded.
For the second step you have to move the file to the phone's memory card (you can use the copy / paste option if the file movement does not work). When this transfer is over, disconnect the two devices.
For step number 3 you are required to switch the One XL off.
Step four: restart the phone and get it in bootloader. Do this operation using the Volume Up, OK and Power buttons pressed for about 5 seconds at the same time.
[sc name="banner-jos"]The fifth step will need you to opt for Recovery when you are in the bootloader menu and choose Factory Reset/Wipe Data; select Wipe Cache Partition next.
Tap on +++go back+++ and, once you're in recovery, step 6 asks you to choose the installation of the archive using the SD card. You must use Choose ZIP from SD card when you are asked. Then select the update archive, previously copied on the phone's internal memory card.
The seventh step is simply the smartphone going into a flashing phase. You can now opt for +++go back+++.
Restart the phone for step number 8. The HTC One XL is going to start the booting process. At the end of this all, the handset will have received the necessary update with the help of the Rooted Stock Jelly Bean 4.1 ROM.