Update Galaxy SL GT-I9003 with Gingerbread 2.3.6 BGMD1 Official Firmware
Galaxy SL GT-I9003 will, from now on, be right up there with the big names when it comes to receiving an update to a better Android 2.3.6 Gingerbread. BGMD1 is the official firmware with which this smartphone shall be updated in today's guide.
Requirements
For your information, the handset does not need to be rooted or have a custom recovery image. Instead, we urge you to keep in mind these pre-requisites: use a model that is fully unlocked, use a comp with Windows (in the eventuality that the OS is Mac or Linux, use CrossOver Utility), turn on USB debugging, flash USB drivers for the phone on your laptop, charge the battery of your SL I9003 and make backups using our instructions (including a backup of the data on the internal memory, for which we recommend an external SD card).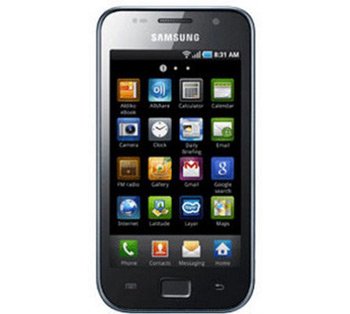 Instructions
For starters, you need to download the and Odin tool 3.07 on the notebook you have, then take both of these files and unzip them. Switch the smartphone off.
Enter the handset in Download Mode in the following order: press and simultaneously hold Home, Volume Up and Power, then release the keys after the display shows the logo pertaining to Android.
Odin 3.07.exe, the file inside the Odin archive from before, should be run as Admin; which is achieved by using the right click method on odin.exe and after that on an option known as "Run as administrator" (which is in the device's context menu).
With the help of the phone's USB cord, connect it to your laptop, then wait for this action to go well; you will know if that's the case once "Added!!" and a COM port number painted yellow appear on the touchscreen. Should neither of the previous signs be present, you have to flash the USB Drivers again or try your luck with a different USB port.
A couple of files will have to be opted for next; below we describe what keys to tap on so that these files open:
– PDA, then choose a file with CODE in its name;
– Phone, afterwards opt for a file that has MODEM in its name;
– CSC, after which you should choose a file with CSC in its name;
– PIT and select a .pit file.
Don't leave the window with Odin in it; stay here and choose the boxes marked with F. Reset Time, Auto Reboot and Repartition. The last of these boxes should be chosen if you opted for the .pit file.
Start needs to be tapped on, then you are required to wait as the BGMD1 gets installed on your Galaxy SL I9003. After a bit of waiting around, the handset should reboot; then it should show you PASS together with a green background.
[sc name="banner-jos"]Disconnect the phone from the notebook when you spot both things, then run along to the smartphone's Settings, tap on "About phone" and check out the Android 2.3.6 Gingerbread build BGMD1.
At some point of this tutorial, even if you perform everything as instructed, you can still see the phone getting stuck in Samsung's logo; or in boot animation.
When that befalls you and your Galaxy SL GT-I9003, there is an easy way to get rid of such an issue. Do the following: open your smartphone, go to Recovery Mode, perform Factory Reset/Wipe Data, operate Wipe Cache Partition and choose the option which restarts the phone.