Install Android 4.4.2 XXUDNE4 on Galaxy Mega 6.3 LTE GT-I9205
It will mean a lot if Galaxy Mega 6.3 LTE GT-I9205 is updated. And thanks to Android 4.4.2 XXUDNE4, this will happen sooner than you think. If you want this upgrade, you are free to take a look at this tutorial.
The new XXUDNE4 official firmware is available for your Galaxy Mega 6.3 I9205. This is important to mention because you shouldn't use another device with it. Also, the new firmware has come out this month. Portugal is the country this tool is meant for. Make sure your carrier is TPH.
The novelties
You are able to use either our guide or Samsung's KIES software for the update. The latter needs to only be used if the smartphone features stock ROM. When your device comes without this recommended ROM, our tutorial is here as your alternative.
The update will leave many new features on your phone. They're the ones which will improve performance, bring customization options and so on. Your device's battery will last more than it does now. New apps and new features will be available, as well.
If you've recently followed a rooting procedure, you will damage the phone if you update it. But important things like data and internal / external SD cards will always be spared. Unfortunately, an upgrade will take away your handset's system partition and root access.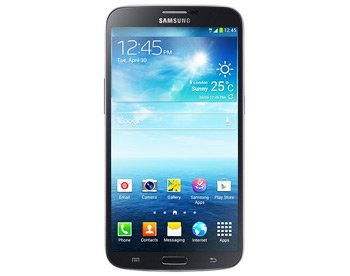 Prerequisites
If you're set on grabbing the new firmware asap, let's see what requirements are needed:
your notebook must feature Windows;
deactivate the programs that protect the device from viruses and other security issues;
deactivate the security programs which are being used by the laptop;
the phone's USB Debugging needs to be turned on;
USB drivers for the GT-I9205 have to be installed on the notebook;
generate several standard backups;
after that, be sure to generate a full NANDroid backup;
a charging for your phone's battery is a must.
Step by step instructions
There are certain downloads that must happen on your laptop.
The names of the packages which have to be there are Odin v3.09 (available here) and the official firmware (file name: I9205XXUDNE4_I9205TPHDNE4_TPH.zip). WinRar or 7Zip should be used to extract the two packages on the laptop.
Once the files in them land on your laptop, you'll be asked to do the following: open, on it, a file with Odin v3.09.exe in its name.
The right file now launched on your device, you can go ahead and do this: enter Download Mode for your phone. To get the device in this mode, you need to do as indicated here: press and hold, simultaneously, Home, Power and Volume Down for a few minutes, then wait for a boot message to appear, then be sure to click on Volume Up.
Now that you're all done with the previous step, you can move on and plug the handset to your laptop. The phone's USB cord will prove essential here. With its help, the two devices will end up connected to one another.
If Odin comes up soon with a sign in blue, you'll be aware of the following: your phone and laptop have entered that connection. Add the firmware file to AP / PDA.
Then tick these two boxes: F. Reset Time and then Auto Reboot. Re-partition is the only box to come checked already. This is why you must uncheck it.
Now tap "Start". Your device will have the XXUDNE4 firmware soon after 15 minutes are up. To know better if the firmware's been added on your phone, you should wait for "Pass" to pop up.
If the phone reboots next, you'll know that the upgrade is officially done. To celebrate, unplug the smartphone and the laptop from each other.
[sc name="banner-jos"]It's best to do this next: open the firmware. This is done by tapping both Settings and About Phone on your Samsung GT-I9205. Once you have the Android 4.4.2 KitKat is there, you can play with your phone via all those goodies.
The update may not be your cup of tea after several uses. If you feel that the old ROM was miles better, you will need the help of the NANDroid backup file to restore the old ROM. If a restoration's performed, the update will be revoked.
A comment box under this post is ready to receive your questions!