How to Upgrade Galaxy S2 GT-I9100 to Android 4.1.2 XWMS3
There are a lot of hidden gems that won't come out unless you update your Galaxy S2 GT-I9100. The firmware which will reveal all of those goodies via Android 4.1.2 is XWMS3.
Only Spain users of the Samsung I9100 should take a look at our tutorial. If your device isn't this one, you will brick whatever phone you're using instead.
If you're familiar with Samsung's KIES and you want to make use of it instead of reading our guide, go ahead and use it. The new firmware comes with an activated KIES logo. As usual, you must know that this method needs a stock ROM.
In case you upgrade your smartphone with this guide, you will get access to an automatic adjustment for the size of widgets, a fixed frame of 60 fps and a whole new keyboard. The novelties don't stop here: the phone will get group cast, Google Now, extended Vsync timing, sync and connect email updates, all share and pop up play. Touch anticipation, free style widget, mini apps and triple buffering complete the list of goodies.
There's a catch to updating your handset with the XWMS3. Once you install it on a rooted Galaxy S2 GT-I9100, the latter's system partition and root access will be deleted, revoked respectively. You won't see the phone's internal and external SD cards affected. The important data will also remain on your device.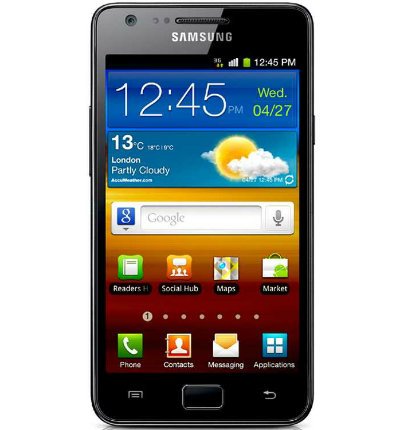 Requirements
If you can stand the cons, you should now do the following:
a full charge of your device's battery is needed;
make a normal backup and a full NANDroid backup, using these instructions;
your laptop's operating system must be Windows;
USB drivers compatible with the Galaxy S2 I9100 must be downloaded on your laptop;
the security software on the handset and the notebook should be turned off;
an option labelled USB Debugging must be enabled on your handset.
Step by step instructions
Here are the steps we'll provide for the update. Follow them all!
Begin by downloading, saving and then unzipping these files on the laptop: Odin (available on this page) and Jelly Bean 4.1.2 XWMS3 (here is ). For the extraction, use one of these options: 7Zip, WinRar or WinZip.
Wait until the contents of the packages land on the laptop, then do this: boot the S2 in Download Mode. By following these steps: first press and hold, together, the keys called Volume Down, Home and Power, after which wait for the logo of the manufacturer to pop up.
Once this step is completed, another one will come up: open, on your notebook, the Odin as Administrator.
If the previous step has been performed, you should continue by grabbing the phone's USB cord. A connection must be established with it.
After the Odin locates your handset, the display will show up with a yellow ID:COM box and an "Added!!" message. This shows that the plugging didn't encounter problems. But if the connection fails, you need to either go to a different USB port and use it or install the USB drivers as many times as needed.
Having completed the plugging task, your next move includes the following: tap BL next, select a file with BL in the name, click on AP, opt for a file with AP in the name, tap CP, opt for a file with CP in its name, tap CSC, choose a file which has CSC in the name, tap PIT and choose a file with an extension called .pit.
Now for a different task that implies the activation of these boxes: Re-partition, F. Reset Time and Auto Reboot. Wait for these three to finish their activation, then tap "Start".
[sc name="banner-jos"]Next up: just wait for the XWMS3 to be flashed on the Galaxy S2 GT-I9100. This isn't going to take an eternity; just a couple of minutes. When the time's up and the flashing is done, the smartphone should pop up "Pass" as soon as it restarts on its own.
As soon as you witness that, the handset and the laptop can be disconnected from one another. You will have to tap Settings and then click on About Phone if you wish to launch the new firmware on your own and then see if it's worth it or not.
Should it not be worth your time, you can gain access to the old ROM again! By doing this: restore that ROM with the NANDroid backup file. Once the previous ROM is back on the handset, the upgrade becomes revoked.
If you want to ask us something or leave a comment, fire them away below.