Update Galaxy S4 SGH-M919 with ReVolt custom ROM
Consider this guide if you want your T-Mobile Galaxy S4 SGH-M919 flashed with a custom ROM that has many varied features and options to make the user experience unforgettable. ReVolt ROM is the name of what we are using to make today's tutorial possible.
The ReVolt ROM shares many of the things that have made PACman ROM so popular. Which means that the firmware we are using for this guide takes a little bit of here and a little bit of there to become a ROM of its own. There are also a lot of new features that are unique to the ReVolt. We have, for instance, a Power Widget, Per-App-Color, a multiple user option and so on. We will give you the chance to see, on your own, what other features you should expect from this particular ROM on your Galaxy S4 M919.
Requirements
Our advice right now is this: before you flash the firmware on your smartphone, you need to see if you own the rooted model. If not, then make it pass through this procedure with a rooting tutorial. Then find a custom recovery image such as TeamWin Recovery Project or the more popular ClockworkMod Recovery.
After you perform these two pre-requisites, you should charge the battery of your handset, create several backups for the content that's very important on the smartphone and make a NANDroid backup as well. And always use the Galaxy S4 SGH-M919 model offered by T-Mobile.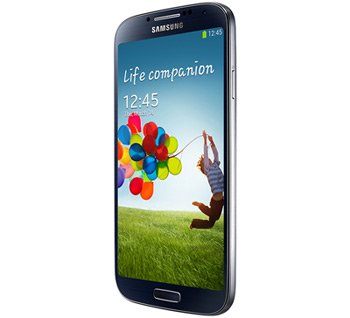 How to install ReVolt on T-Mobile Galaxy S4
After checking the above requirements out, you need to download the following on your notebook: and Gapps archive from this article. Once the zip files are on your device, your next task will be this: copy and paste them from the laptop to the SD card inside the handset.
Now switch the latter off and take the phone into Recovery Mode by way of the following operations: hold and press Volume Up, Home and Power at the very same time.
Here is how to perform a NANDroid backup if you don't know how: first tap on Backup and after that slide a blue key; the latter is going to confirm the fact that you actually want a NANDroid backup for your smartphone.
This will help you go back to the way your phone was before you followed this guide in case various problems should happen along the way. When you land in the Recovery Mode, you need to wipe the handset's system by choosing various options.
The first one: Factory Reset/Wipe Data. Confirm this action, then go back to the Recovery Menu and opt for Wipe Cache Partition. Confirm this, too, then choose Wipe Dalvik Cache, the last of these wiping actions. Do a confirmation of this, as well.
[sc name="banner-jos"]Tap on Go Back and you will be in the main menu again. There, you will be told to choose the following option: Install. The ReVolt ROM needs to be selected from where it's at and then flashed on the handset. Don't forget to confirm what you want to do.
Flash the Gapps Package by repeating every single step from "choose the following option: Install (…)" onward.
Choose, for the second time, the options called Wipe Cache Partition and then Wipe Dalvik Cache. Opt for Go Back, then choose the phone's restarting. Wait for the Galaxy S4 M919 to boot into the custom ROM and that's all!