Install Jelly Bean 4.2.2 CM10.1 RC2 custom ROM on Galaxy S GT-i9000
Samsung Galaxy S GT-i9000 may be a very old smartphone. But looking on various developer sites we came across a custom ROM that updates your Samsung Galaxy S i9000 to the new version of Android 4.2.2 Jelly Bean.
The tool has been baptized CM10.1 RC2 by its creator. Its main purpose is to provide the kind of features that only a CyanogenMod would deliver. Like outstanding stability and speed, safety and many other neat features.
Requirements
Use, for the guide on our page, only the Galaxy S GT-i9000. That's because the CM10.1 RC2 is meant only for this model and not a different one. Then bear in mind the following: root your device, install a custom recovery image on it and then charge the smartphone's battery till the latter is full.
Next requirement: turn on USB debugging by going to Settings, choosing  Applications, opting for Development, selecting USB debugging and then enabling the latter option. In case you don't want to manually get a custom recovery image, you should go to Play Store and, from there, flash an app named ROM Manager.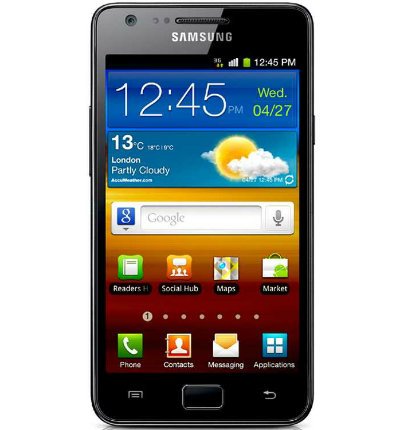 How to update Galaxy S to Android 4.2.2 CM10.1 custom ROM
After you've just followed the pre-requisites above in the minutest detail, you can begin the tutorial at once if you're impatient. And you should do that by locating two zip files called and Google Apps Pack from this location. Download and save them on the desktop of your laptop after you find them.
Once done with that, be sure to plug the handset to the notebook and then take the archives from that place so that you can move them to the SD card of your handset instead. After you are done with this transfer, you can unplug the phone from the PC.
The Galaxy S i9000 should now be switched off, and, when it's in that stage, you have to enter it in Recovery Mode by following this mini guide: press and hold, simultaneously, the keys used to control Volume Up and Menu; press Power after that. If need be, do this again and again until it finally works.
When the smartphone arrives in the Recovery Mode, you will be required to make the following happen: opt for Factory Reset/Wipe Data first. Second: confirm the action you just performed, wait a bit, then return to the Recovery Mode and opt for Wipe Cache Partition. The final wiping action tells you to choose Wipe Dalvik Cache.
[sc name="banner-jos"]The CM10.1 RC custom Firmware will land on your smartphone the second you move on by opting for Install zip from SD card and afterwards for the Jellybean 4.2.2 zip file; confirm when you've finished the deeds.
To flash the Google Apps Package, repeat everything we mentioned in this part, then confirm. The CyanogenMod 10.1 RC2 will appear on your Galaxy S GT-i9000 after about 5 minutes of waiting. Select the phone's restarting if the flashing went well. After the device reboots into Normal Mode, you can breathe again: everything went swell!
We have this solution in case the handset is stick in either a Welcome screen or in a boot loop: take its battery unit out, put it back in and then follow our tutorial again. No more issues from now on.