How to Unroot Samsung Galaxy Pocket GT-S5300
Samsung Galaxy Pocket GT-S5300 doesn't rise up to the likes of Galaxy S3 and other smartphones manufactured by this very popular brand. Even so, one cannot deny that if it weren't for such models, one wouldn't be able to find something really affordable to buy.
Performance-wise, this handset isn't that awesome, but it gets its job done honorably. But, to get the most out of such a device, its owner should learn how to root it. If that sounds good to you, then have a look at our guide on how to help your Pocket S5300 pass through that operation.
Requirements
Have you already tried it out? If yes, then you're probably here because you want to reverse the spell. Good, because we have just the tutorial for you. Find out what to do if you want to unroot your phone in a couple of very easy steps. But of course, one shouldn't forget that there are also requirements to get introduced to. They are as follows: only use this guide if you've used our tutorial on how to root this smartphone, then charge its battery and make some backups using one of our guides.
These two were the only pre-requisites you needed to know. Another important thing to be aware of is this: the unrooting of your handset will bring about its warranty alright, among other things, but you won't be able to use root-only apps from now on.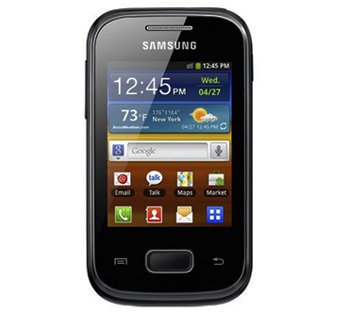 Should you be totally fine with that, then step right in and we will tell you what steps to follow from now on.
Important instructions
And they start with number one, which instructs you to download, on your laptop, an archive called Odin tool 1.85 and another one called . Do you see them on your comp's desktop? If yes, you should now use a tool to extract their files to the exact same place: your laptop's desktop. The minute you extract their contents, you have to open the Odin executable file. How? Use your mouse and double-click on this file.
Now the second step is going to recommend you the following actions: click on PDA, choose the Stock Firmware file and then check mark both F. Reset Time and Auto Reboot. Once these two options are dealt with, you need to make sure that the one named Repartition is not checked.
[sc name="banner-jos"]What you should do next is this: read about step number three which prompts you to switch the Pocket GT-S5300 off. After it's in that state, your phone needs to be booted into Download Mode by you holding down Volume, Home and Power, all at the same time. Continue by plugging the smartphone to the comp and then clicking on Start; this will make sure that the Pocket S5300 starts its installation of the firmware which will unroot it.
Step four will then ask you to be patient, because the flashing won't happen in just a couple of seconds. So do something else in the meantime and come back to your phone after a couple of minutes and reboot it.
When you'll have returned, your Samsung Galaxy Pocket GT-S5300 will have been unrooted at long last.