Guide: How to Root Samsung Galaxy S2 Plus GT-I9105
Samsung Galaxy S2 Plus GT-I9105 is the one smartphone which was greatly missing on a rooting opportunity. Especially seeing as this model was made to function as the better brother of the manufacturer's Galaxy S2. So because of this, we dedicate this tutorial to all of you who want to see this handset rooted in a user-friendly manner.
Be aware of the following warning, though: every rooting out there will have an important side effect. The Galaxy S2 Plus I9105 will lose its warranty; as always, the way to make it return is by unrooting this device. You will see that we have a guide on how to do that on our very own website.
Requirements
As soon as you follow this tutorial, your smartphone will feature a custom recovery image on it (the CWM Recovery one), too. Here is what you need to do first: download Odin tool, and on your laptop, charge the battery of the handset and create backups using this guide.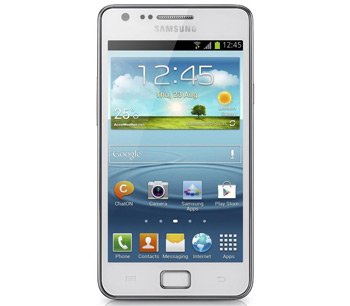 How to install CWM Recovery
As for how to get the custom recovery image, we wrote a small guide here, as well. Here it is: extract what the Recovery and the Odin archives contain to the desktop of the laptop, then double-click on Odin tool to open it.
Step two will need this from you: click on PDA.
For step number three you should opt for the CWM Recovery file and then check these boxes: F. Reset Time and Auto Reboot. Then see if Re-partition is deactivated and leave it like that if it is.
Step number four goes something like this: switch the Galaxy S2 Plus I9105 off. Now restart it into Download Mode; here is how you need to do it: select and hold, together, the buttons called Home, Volume Down and Power. The next operations to be performed are these: press Volume UP and you will see that you will enter the Download Mode soon afterwards.
Step five is now on its way and it tells you to plug the phone to the laptop.
Step six will ask you to hit Start.
For step number seven you should wait for the recovery to get installed, then you will have to reboot the smartphone after that's flashed. Your Galaxy S2 Plus GT-I9105 is now sporting the ClockworkMod Recovery.
How to root the phone
[sc name="banner-jos"]Step one will need you to make sure your handset is firmly connected to your comp, after which you have to copy the Superuser ZIP to the root of the phone's memory card, then disconnect the devices from each other. The smartphone will now need to be powered off and then your task will be to reboot the Galaxy S2 Plus GT-I9105 into Recovery mode by pressing and also holding Home, Volume Up and Power. Then go and choose Install zip from SD card.
The second step requires the following: opt for Choose zip from SD card and then for the Superuser ZIP. This way the latter will be installed on the handset.
For step three you should have a little patience till everything gets flashed.
The latter step is the fourth one, for which you have to reboot the phone. The latter is now finally rooted.