How to Root HTC One S Z560E
Allow your HTC One S Z560E to be rooted and you'll have the time of your life! This tutorial will expand on the ways in which to have root access for your device. So make some time for us and your smartphone will be thankful.
To keep things interesting for your and your phone, root access is something you should consider. That's why SRSRoot was first created. A dedicated app, this tool has received many goodies from its creator. They include custom ROMs and root-only apps among others. The app also comes with superuser and admin permission, as well as with battery tweaks. The latter are going to provide better battery life for your handset!
The benefits of this procedure
With root access, your smartphone is going to receive new features. A lack of major security viruses and bloatware is another trait which fully recommends the SRSRoot. As is the fact that your phone can be unrooted with the same app. Its processor is of the following nature: dual-core 1.5 GHz Krait. After the device receives root access, the CPU will move considerably faster.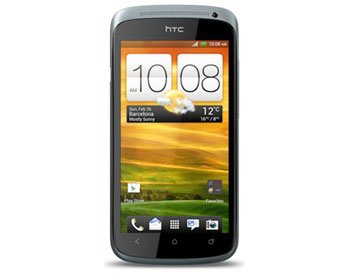 The SRSRoot accepts many Android versions. That goes for the phone's Android 4.0.3 Ice Cream Sandwich OS. The One S Z560E is also available as HTC One S Special Edition in white color and 64 GB internal memory. The Build ID we used for it was JRO03C. Fact is, this application works with numerous Build IDs and brands.
The app is powered by an SRS Server and it's free. Dealing with root access will end up in a revoked warranty. The smartphone will be able to retrieve it through a dedicated guide. However, if you want to upgrade the phone and there's root access on it, you will need to gove certain things away. One of them is the handset's root access. The other one is its system partition. Zero harm will be done to the device's internal and external SD cards. If you have lots of important data on your phone, the update won't delete it.
Prerequisites
The HTC One S needs to comply with these requirements first:
a standard backup needs to happen;
a full NANDroid backup should also happen;
your notebook will need to contain, from this page, USB drivers that are fit only for your HTC One S Z560E;
your notebook must run Windows;
your phone's battery must be fully charged for the rooting;
open the phone's security programs and then turn them all off;
after that is done, open the security programs on your notebook and make sure they're all disabled.
Step by step instructions
Your first step will go as such: download the SRSRoot app on your notebook.
The website which has this app on display is at this address. Go there, look for a download button and click on it to get it on the notebook. By doing this, the software is going to enter the download phase.
This stage will be over soon enough. When the download is finally finished, this should be done: install the file, then open it.
The launch of the app should also happen on the notebook, like the flashing did. Then be sure to enable, on your HTC Z560E, the following: Unknown Sources.
To quickly search for this option if you don't know where it is, we suggest tapping Menu; then tap Settings. After the latter's opened, look under it for the Unknown Sources option.
USB Debugging should be already enabled. In case it isn't, you can always turn it on after you're done with the previous task. The smartphone and notebook must be plugged to each other next.
This is a step which needs help from the handset's USB cable. Once the connection has been established between the devices, time for the phone's rooting to begin.
[sc name="banner-jos"]In order to start the process, Root Device (All Methods) must be tapped. Let the rooting commence, then allow it about 15 minutes to be over.
The moment you notice that the process takes more than that, you'll have to repeat the steps. When the rooting is completed, however, help the phone restart. To reboot it, click on this option: Reboot System Now.
In a matter of seconds, you will have a phone with root access! Explore its goodies and discover how they enrich your HTC One S Z560E. If you want nothing more than to unroot the smartphone, remember that the same software can be used.
For comments and questions, feel free to use our section below.