Install Jelly Bean 4.3 Carbon AOSP custom ROM on Galaxy S3 SGH-T999
If you've spent sleepless nights over your T-Mobile Galaxy S3 T999 and haven't been able to update it to Android 4.3 Jelly Bean, our guide wants to do that for you. In a smooth way that won't complicate your life. To be more specific: there is something called Carbon AOSP ROM by its creator and it's what we want you to use for the update under our guidance.
In case you've never performed an upgrade, it's time you did. The number of possibilities which can be explored once you own a fully updated smartphone is pretty much endless. You will get to see how a custom ROM or new features can help and how you can enjoy a battery that won't die as quickly as it seems to be doing now. Not to mention that the overall performance of your handset will improve dramatically thanks to tweaks and other things.
AOSP ROMs that base themselves on the Android 4.3 version can deliver bugs along the way. But as usual, they are not enough to bring damage to your Galaxy S3 SGH-T999.
Requirements
What we are expecting from you next is that you follow the next set of pre-requisites:
root the handset and then find a suitable custom recovery image to install on the phone (like CWM or TWRP);
install USB drivers for the handset on your notebook or PC;
charge the battery of your smartphone;
create many backups following these tips;
perform a NANDroid backup as well;
turn on USB Debugging on the handset;
download the (file name: CARBON-JB-NIGHTLY-20130819-0015-d2tmo.zip) and after that find Gapps (the link is available here) to download them both on your laptop.
No more requirements for now. Instead, you will be given the opportunity to upgrade your phone to the new operating system.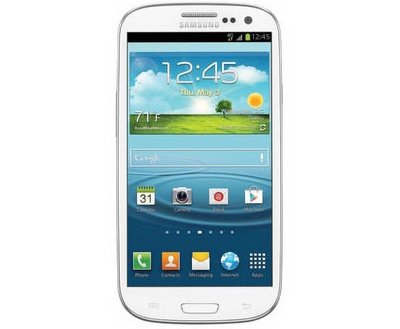 Instructions
The Google Apps package and the Carbon AOSP ROM will have to be unzipped and their files saved on your laptop. Then you will need to plug the phone to the notebook. After this connection happens, you should move the two packages from the laptop or comp to the phone's SD card root.
Now wait for the transfer to end. If it's already over, you should power the smartphone off. After you unplug the phone from your laptop, you will be required to do as follows: boot the Galaxy S3 T999 into Recovery Mode, following these instructions; this is how the process is achieved: press and simultaneously hold Volume Up and Home while having the handset powered back on. Then wipe the data on your device.
[sc name="banner-jos"]Next up: choose Install zip from SD card with Power and then do the same for Choose zip from SD card.
Opt for the new ROM archive with the same Power key, then confirm the file's flashing. To also install the Gapps zip file, you must do what you did for the flashing of the new AOSP ROM file.
Wait for the files to complete their installation. Then choose Go Back. You should now reboot your Samsung T999; do so by opting for the phone's rebooting option that is called Restart your device (which is in the Recovery Menu).
After the handset reboots, it will have the Jelly Bean 4.3 Carbon custom ROM. In case this doesn't convince you, the way to check for yourself is this one: open "Settings", launch "About Phone" and look for your firmware. Is it there? Great!