Install Jelly Bean 4.1+ Sense 4 on HTC One S via ViperOneS Custom ROM
If HTC One S is on your wish list, then by all means buy it, because this smartphone is really worth your money. However, if you already own it and want to experience a new operating system, like Android 4.1+ Sense 4, you're better upgrade your handset to this OS via ViperOneS 2.2.0 custom ROM.
Once the device has this sort of upgrade on it, you will soon realize that many things will change for the better. Such as the device's battery (which shall last longer from now on), performance and so on. Also, your HTC One S is going to allow you to see what a custom ROM can do to it, as well as other various useful tools. The ViperOneS 2.2.0 is an instrument that comes with fll support for Init.d.
This ROM is both zipaligned and deodexed by its creator. You will find it easier to quickly read important news from your handset; moreover, you shall find many awesome new themes to download and then use on your smartphone.
Requirements
Before you can take part in all of this fun, your HTC One S must go through some compulsory requirements, which are detailed below:
locate a suitable rooting tutorial for your smartphone and use it to get the device in that state;
then see what you need to do to install a custom recovery on your phone;
prepare to have the warranty lost at the end of the guide;
make sure the Internet is running smoothly on your PC (or notebook);
charge the battery of the One S;
get HTC Sync online and then save it on your notebook (or comp);
create one backup (or several);
use the USB port that accompanies your phone in its shipping box;
turn on USB Debugging on the HTC One S;
go to your laptop and turn off the programs that make sure no virus threatens the device;
then go to the handset and do the same with its antivirus software.
In case you were wondering what features the update is going to deliver: you should find an improved Powersaver mode, custom 3 finger swipe gestures, enhanced status brightness mode, boot loop protection, support for Nova Launcher, support for BusyBox and many other great options and features.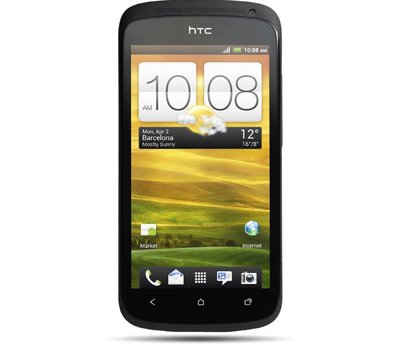 How to update HTC One S to Android 4.1+ Sense
The next paragraphs that you'll read below contain the steps you must follow to upgrade your HTC One S to the Android 4.1+ Sense ViperOneS 2.2.0 custom ROM.
To be able to do that, you should first consider these guidelines: do a factory reset and after that a wipe out of the phone's cache in Recovery Mode.
Then download the on your laptop and update it, with the help of OTA, to the 2.2.0 version we are using.
Next up: be sure to plug the HTC One S to your laptop with the aid of that USB cord we previously included in our list pf pre-requisites.
Go to the ViperOneS 2.2.0 custom ROM you saved on your PC and send it over to the phone's SD card root. Go to the device's "Settings" next; there, tap "Power". Now uncheck "Fastboot". Continue by powering your handset off and then downloading (file name: Boot_Flash_Script_ViperOneS.zip) on your notebook.
Unzip the necessary zip file; you can do that via an unzipping tool. Save the content of what you just extracted here: C:/ partition. Then do as follows: press and simultaneously hold the buttons called Volume Down and Power. Wait while your device shows you, on its screen, Hboot Menu.
Then it's time to do the following: go to the Recovery Mode by using the button for Volume after you've let go of Power; now press Power. When you are in the Recovery Mode, you should opt for "Install zip from SD card".
After you've made that selection, you have to opt for the update firmware and confirm via Power. This is the action that will begin the flashing of that file on your HTC One S.
Your next move should be this one: go over to the place where the boot.img Flash file directory is; then launch Command Prompt. Make sure you type in the following (only if the notebook runs Windows):
flash-boot-windows.bat
Should your PC run Mac instead, you need to enter a different command, which is:
flash-boot-mac.sh
In case the laptop has Linux on it, type in:
flash-boot-linux.sh
[sc name="banner-jos"]
And that is all.
Go on by pressing Power next up. Return to the Hboot and, from there, go to the Recovery option. Afterwards you should opt for Reboot.
After the HTC One S reboots, you need to boot the smartphone into Recovery Mode one more time. Then choose wipe cache and wait for it to end. Your HTC One S is now updated to the Jelly Bean 4.1+ Sense with the help of the ViperOneS 2.2.0 custom ROM.
If you are done with this tutorial, you can run along and test your upgraded smartphone right now!