How to Root HTC EVO Design 4G
If you're on a prowl for a rooting tool, your HTC EVO Design 4G should try SRSRoot out. This is an especially great to use tool because of its many offerings. Each of the goodies detailed later on improves your phone. To end up with this rooting app, your device has to follow some steps. Find out all about them below.
The SRSRoot app is a dedicated tool featuring many possibilities. Installing it on a gadget opens the door to plenty of improvement. Which is exactly what the HTC EVO Design 4G will experience.
Before you go flashing the new app on your handset though, we'd better share some info about it. This application is available for many devices. It is supported by an SRS Server and it offers support for various Build IDs. You will not have to pay money to get this app on your device. If you are ever thinking of revoking the root access, the SRSRoot is there to help.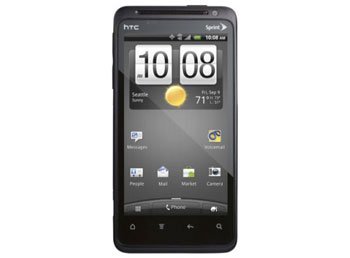 The benefits of this procedure
The Build ID used for your smartphone's rooting is 1.05.653.3 710RD. The device is powered by a 1.2 GHz CPU. After root access is achieved, the processor will display faster speeds. Also known as HTC Hero 4G and HTC Kingdom, the phone features Android 4.0.3 ICS. This version will not be revoked from the device.
Now for the goodies featured by this dedicated app. The smartphone that uses this tool shall sport root-only apps. Its battery will last more thanks to various improvement tweaks. New features and custom ROMs are some of the other things to look forward to. Once root access is on your device, you will also be granted these: admin and superuser permission. Your smartphone will not have bloatware to ruin it. Neither will it contain security problems. The SRSRoot is also equipped with many customization options.
Once you have a rooted HTC EVO Design, the warranty which comes with it will be revoked. In order to bring this important element back, you should follow a how-to guide.
If you want to update your newly rooted device, you'll have to give some stuff up. The root access is one of them. After you phone won't have this anymore, its system partition will suffer a blow, too; namely, it will be deleted. Your device's internal and external SD cards will be safe; as will the important data you keep stored on your handset.
Prerequisites
If you're wondering how to prepare the phone for a rooting, you need to follow certain pre-requisites. Which are as follows:
make sure you protect the content on your smartphone by having it backed up;
also, a full NANDroid backup has to be performed;
your laptop must feature USB drivers that are right for your EVO Design 4G;
download them on it by going to this page;
your phone needs to have a fully charged battery;
your laptop's operating system must be Windows;
after you've opened your phone's security software you must deactivate it;
open the security programs on your laptop and deactivate it, too.
Step by step instructions
Your smartphone's rooting can finally begin.
This is the first step: download the SRSRoot software on your laptop. Discover this app on this page. When you have opened that site, click on a download button displayed there. After you're done, the file's download is going to start.
Wait for it to end, then do this: install the file on your laptop. Open it there, too, and activate Unknown Sources.
The right way to do it is by tapping, first, Menu and then Settings. The Unknown Sources is right under the Settings option. Now that the right option has been enabled, you can turn on this one (if you haven't): USB Debugging.
A connection between the handset and laptop must be generated now. The USB cord arriving with the phone will help with this task.
[sc name="banner-jos"]The plugging is a process which doesn't take a lot to be done. You should, for the next step, enter the smartphone in the rooting phase. Do so by tapping this: Root Device (All Methods).
Now be sure to wait for around 14 minutes. In case the rooting isn't done by then, you have to repeat the steps.
Restart your handset afterwards; do it by tapping Reboot System Now. The HTC EVO Design 4G has just received root access!
Take your device for a spin. If you aren't a fan of root access, unroot the handset with the same dedicated software!
We have a comment field under this post. Use it for questions and comments!