How to Root Galaxy SL GT-I9003
Galaxy SL GT-I9003 has a reason to celebrate. As of today it will have root access so that you can have new stuff to enjoy. Also, get ready to own a device with an improved performance!
If you've heard only good things about rooted gadgets, we help you get your own rooted Galaxy SL GT-I9003. And we'll provide one of the most used tools: SRSRoot.
Your smartphone has been out for about 3 years now. It contains specs such as Android 2.3 Gingerbread, a CPU of 1 GHz Cortex-A8 and much more. It's also called Samsung SL I9003. Your device will keep these specs, but it will also receive new things. All of the latter will turn your phone in a superior one performance-wise. Its battery will also get better thanks to many tweaks which will provide more life.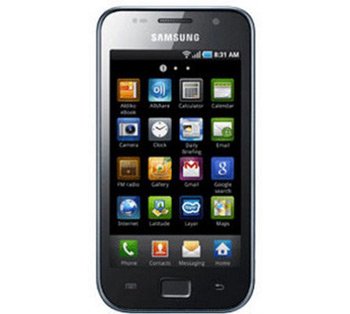 The benefits
As soon as this tool ends up on your handset, root-only app and custom ROMs will turn up. Superuser and admin permission is also part of the deal. Customizing your device won't be an impossibility; the rooting offers that via several tweaks. What you'll also get are new features. The SRSRoot also allows you to use it as an unrooting method. It's powered by an SRS Server and you can use any type of Build ID for your phone's rooting. Likewise, this rooting app doesn't mind what Android version your device uses. The Build ID we made use of was GINGERBREAD.JPKP5. The SRSRoot is a tool that works with many brands.
Several things need to be considered if you want an update for your rooted smartphone. One: the handset will have its root access and system partition revoked and deleted, respectively. Nothing bad will happen to the handset's internal / external SD cards. The important data you keep stored on your Galaxy S Plus GT-I9001 will also stay safe. The warranty will unfortunately be lost.
Prerequisites
You are now required to take a peek at these pre-requisites and follow them:
the Galaxy SL GT-I9003 needs to have its important data protected, so create a backup or more;
a full NANDroid backup should also be created;
turn on USB Debugging on your handset;
fully charge your smartphone to prevent it from dying out on you during the rooting;
here you will find USB drivers which work with your handset;
have these downloaded on your laptop;
disable the phone's security programs;
disable the laptop's security programs;
perform this rooting using a laptop that's featuring Windows.
Step by step instructions
You should perform certain steps for your device's rooting. They'll make sure that everything goes as planned.
Here's what the first step asks of you: open this link. It contains the place you can download the SRSRoot tool from on your laptop. If you go to another place, you won't find a secure way to get this app.
So be sure to use the link we just gave you. Once you've opened the right page, you'll come across a download button. You'll have to click on the latter. After doing that, you should install the software.
Open it on the notebook afterwards and activate a certain option. Its name is Unknown Sources. The place where you can find it is under this option: Settings; to locate the latter, tap Menu on your phone.
We also recommend tapping USB Debugging. This option should have already been activated for the pre-requisites above; in case it hasn't, it's always a good time to do it after the Unknown Sources option is turned on.
Time for a plugging. Connect your handset to the notebook with the USB cable that comes with the former. Wait for the moment when the two are successfully connected to each other.
[sc name="banner-jos"]After they are, start the rooting of your phone by activating this particular option: Root Device (All Methods). Be sure to reboot the smartphone after the rooting process is all over; which should happen after about 10-15 minutes.
Now that your Galaxy SL GT-I9003 is a rooted device, you can get a taste of its advantages. You may or may not find them useful or that great. If that is the case, remember this: you can always turn to the same application and unroot your device with it!
Then, if you have questions for us, you should leave them in our comment section. It's right below this guide!