How to Root Samsung Galaxy S5 SM-G900F
Having a Samsung Galaxy S5 SM-G900F with root access is a lot of fun. If you want to join in on that, you have this post to work with. Following its steps will get you a fully rooted phone!
Your smartphone is one of those models released this year. It's available under these names for various regions and carriers: Samsung SM-G900F (for Europe), SM-G900I (for Asia), SM-G900K/G900L/G900S (Korea), SM-G900W8 (for Canada), SM-G900M (Vodafone), SM-G900A (for AT&T) and SM-G900T (T-Mobile).
Your device's rooting cannot happen without a Build ID. You can either use the one we selected (KOT49H.G900FXXU1ANE2) or you can go with another one. SRSRoot, the app you'll root the phone with, is OK with many Build IDs. It can also revoke root access. Before you get to that point, it's good to know what a rooting can do.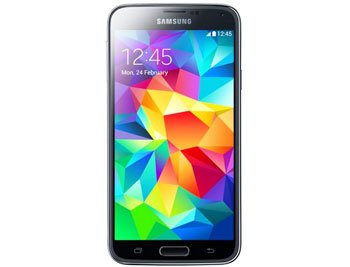 The benefits of this procedure
The SRSRoot is, first of all, freeware. Second: it's powered by an SRS Server and it accepts many Android versions. Which is great; your phone has this variant: Android 4.4.2 KitKat. Another great advantage of using this app: it's compatible with many products. A quad-core 2.5 GHz Krait 400 CPU is behind the smartphone. The app will change the processor's current speed to a faster one. Along with that, you will have new features and battery tweaks to play with.
A wide array of root-only apps is offered, too. Expect to customize your smartphone with many customization options. The rooting also provides your device with custom ROMs. It will, however, not give you reason to worry about security problems. Superuser and admin permission are part of the novelties, too. Bloatware isn't going to appear on your Galaxy S5 SM-G900F.
There'll be some stuff that disappears from the phone. Particularly if you want it updated through new firmware. The stuff to go missing from the device should that happen is the following: the system partition and root access. Another thing to go away is the warranty; this, however, will be the case if you root the phone instead of upgrading it. When an update's performed, the smartphone will not have its internal / external SD cards damaged. Good news is also the fact that no important data will be deleted after that procedure's completed.
Prerequisites
You have to take into account a bunch of pre-requisites for now. They are all delivered below:
find and then download USB drivers for the phone from this location on your laptop;
if the handset's battery levels are low, consider recharging the Samsung SM-G900F;
then generate a batch of regular backups to make sure no data is lost from your phone;
perform, next, a full NANDroid backup as well (the guide is here);
your laptop comes with certain security programs which have to be deactivated;
the smartphone's very own security programs also need a deactivation for the time being;
USB Debugging has to be activated on your phone;
choose a laptop that has Windows on it.
Step by step instructions
When the handset is done with these requirements, you can get on with the rooting.
You must begin our tutorial with a download. The one to be downloaded is the SRSRoot app. The place this tool has to end up on is your laptop. This is where the app is; click, once there, on a download button.
The app will have to be flashed on the laptop once downloaded there.
After that, open it and enable this: Unknown Sources. This option is an easy one to find; just tap Menu and Settings, then discover the Unknown Sources under the Settings option.
Go to USB Debugging next and turn it on, too; do so only in case you haven't gotten around to activating it yet.
The Galaxy S5 SM-G900F comes with an USB cord. Its uses are many; among those is the one which allows for your phone and laptop to be plugged to one another.
When the devices are connected, you should tap Root Device (All Methods). Only by doing so will the rooting be set into motion.
[sc name="banner-jos"]Waiting time for this procedure: not more than 15 minutes. If, however, you have the misfortune of waiting more than that, repeat our post's steps.
If the smartphone has ended the rooting phase, make sure you tap Reboot System Now. This is a must if you want to enjoy the rooting goodies; they'll appear as soon as the phone has started again.
In case you don't find the rooting novelties as great as they once were, unroot the device. The SRSRoot app offers you this possibility, too.
If the procedure proves tricky, you can leave your questions in the box below.