How to Root Galaxy S3 Cricket SCH-R530C
Galaxy S3 Cricket SCH-R530C has every right to receive the best in terms of tools. Watch it do so today!
This tutorial introduces you and your device to the sort of changes which are necessary. On the long run, their presence will only benefit the phone you're currently holding. And the tool which changes the device for the better is SRSRoot. This app is one of those instruments which cost nothing. A freeware in nature, this dedicated application shares all of its novelties with your smartphone.
Not only is the app rooting freeware, it also constitues an unrooting method. The handset's processor is of this type: 1.5 GHz x 2 Qualcomm MSM8960. The future speeds it'll offer are much better. With this kind of app on your phone, you'll finally get root-only apps. An important part of the SRSRoot is represented by new features and custom ROMs. The freeware delivers superuser / admin permission and battery options.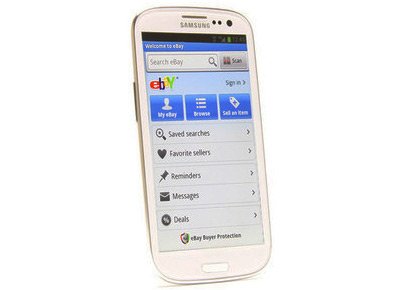 The benefits of this procedure
The SRSRoot app lets you use various tweaks to better customize the phone. You can enjoy all of the new stuff without losing the handset's Android 4.0.4 ICS OS. You can also access the novelties without fear of security problems. It's best that you use a Build ID with the rooting; here is the one we opted for: IMM76D.R530CVVALK2. Actually, the new app will let you use another Build ID if you'd rather do that. Also, this app can be used on different gadgets; this app is powered by an SRS Server. Unwanted programs are out of the question.
To root your SCH-R530C, you have to give up on its warranty. This thankfully lasts only a short while; with the appropriate tutorial, the warranty has every chance of landing on the phone again. Another set of problems has to be mentioned. After the rooted phone is updated, its system partition will no longer be an important part of it. Moreover, the device will lose the root access. Both important data and internal / external SD cards are exempt from such damage. To retrieve the two lost elements, you have to perform a guide on how to root the device once more.
Prerequisites
Having just finished with the details above, you'll enter a new phase. One which will bring you a rooted device. With that in mind, complete these requirements first:
download USB drivers from over this website onto the laptop;
the latter will need to see them installed on it afterwards, so do as such;
turn off every security program offered by the Samsung SCH-R530C;
create one or a couple of regular backups to keep the phone's important files safe;
after you are done, create a full NANDroid backup;
turn on USB Debugging on your smartphone;
turn off, on the laptop, its security software;
it's best to use a laptop which contains not Linux or Mac, but Windows instead;
the battery on your handset need to be charged until it's full.
Step by step instructions
The Galaxy S3 Cricket SCH-R530C is now faced with some essential rooting steps.
This is your first task: locate the SRSRoot here, then get your laptop ready. The latter must contain that app; for that, go to this page, look for a certain button and click on it.
The freeware will then be moved to the laptop after you do that. There, it will need to be flashed and launched. Do both of these actions now, then tap, on the same handset, this option: Menu.
Upon launching the latter, you need to also activate Settings. The latter has this option under it: Unknown Sources. Your next job is to have this enabled. After you tap on the last option, USB Debugging needs to be turned on; if you've activated it before, provide the phone and laptop with a connection.
The phone's USB cable is the key to obtaining the plugging. Once the products have entered the much-needed connection, you have to do this: click on Root Device (All Methods) to turn it on and begin the rooting.
[sc name="banner-jos"]Your Galaxy S3 Cricket SCH-R530C needs 10-15 minutes now. This amount of time will make sure the handset is finally rooted. If the procedure isn't done after 15 minutes have passed, you'll need to repeat the steps.
After the rooting is completed, reboot your smartphone. There is an option which can easily do that: Reboot System Now. Find it on the handset and turn it on.
Next, let yourself be surprised by the root access. If the latter isn't enough to make you keep it, an unrooting is possible. If you remember, the SRSRoot app can restore the phone to its previous state.
We have a comment section below; if you have issues during your device's rooting, use it and we'll help.