How to Root LG Viper 4G LTE LS840
LG Viper 4G LTE LS840 (Sprint) will get used to brand new software. The latter will work as a rooting tool. With its help, the phone's going to deliver new stuff. And its performance will outshine the one peviously delivered. Stay tuned and find out how to grab this tool!
The name of the software we mentioned before is SRSRoot. As you can see, this is a tool which roots gadgets. And there are many different devices that work with it. Including yours, the LG Viper 4G LS840. This software is a dedicated app which will surprise you even more!
We should now deliver the goodies which are only possible if you root your handset. The new app is the kind of rooting material which brings root-only apps. Released in 2012, your device will sport custom ROMs and battery tweaks; the latter are ready to improve the battery life of your handset.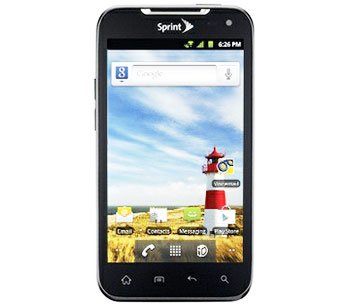 The advantages of this procedure
The rooting also delivers new features and tweaks to customize the device. As long as you have root access, your smartphone's going to feature superuser and admin permission. And your phone's dual-core 1.2 GHz CPU will have improvements, too.
You can always consider the same solution as an unrooting method. The app is powered by an SRS Server. It's compatible with not only your phone's OS, Android 2.3.7 Gingerbread, but with many other versions. It's also compatible with many Build IDs; the one we used for the procedure was ZVD.GWK74.
If your handset gets root access, it will be safe from security problems. It will also not contain bloatware of any kind.
If the smartphone gets anywhere near an update firmware, its system partition will be deleted. Likewise, the root access will not be available anymore. But an upgrade done on a rooted device won't affect important data; its internal and external SD cards will also not encounter damage. If you root your phone with the SRSRoot dedicated app, its warranty is going to become revoked. You will then have to find a way to get it back. There are many solutions to this problem, so don't worry.
Prerequisites
As for our rooting procedure: you have to complete some instructions first. They're our requirements. Here you go:
you must remember to protect the data on your LG Viper 4G LTE LS840 by making a couple of backups;
a full NANDroid backup will also have to be created;
your laptop should have USB drivers compatible with the smartphone, so go here and download them on it;
your handset will need to run a fully charged battery;
your laptop's operating system version must be Windows;
be sure to launch, on the phone, its security software;
after it's launched, make sure you turn it off;
open the security programs on your laptop and turn them off for this tutorial.
Step by step instructions
For the first stage of our tutorial, you need to download the SRSRoot on your laptop. The app in question is on this page.
Open it, then click on a download button which will pop up very soon. After you're done with the app's download, complete this step: install the app and then open it on your laptop.
Now you should enable the following important option: Unknown Sources. To find it and perform this action, tap Menu and after that Settings.
The Unknown Sources is the option situated under the Settings one. USB Debugging has to be activated; you can do so now if you forgot to enable this option for the previously mentioned requirements.
Time for a different task. It tells you that a plugging must be generated between the LG Viper and laptop with the handset's USB cord. You won't have to wait long for the connection to be created.
[sc name="banner-jos"]It will all end quickly and then you'll be able to begin the rooting. This procedure can only be performed if you do one thing. And that is to tap Root Device (All Methods).
Keep in mind that the rooting will require anywhere between 10 minutes and 15 minutes. If you see that the process takes longer than indicated here, then simply repeat the previous steps.
Then, when the rooting's finally done, end the guide by tapping Reboot System Now. Your phone will restart very soon.
After it does, it will have all the rooting advantages that we mentioned. Try each of them out and see if they're what you wanted. In case not, you can have the root access revoked from your LG Viper LS840. With the same dedicated app!
If you have problems to deal with during the rooting, use the comment box below this post.