Install SynergyROM Jelly Bean 4.2.2 Custom Firmware on Galaxy S4 I9505
Galaxy S4 I9505 is still one of the most popular smartphones. As a consequence, many owners of this model want to know how to make its performance even more noteworthy. The only way of doing that is by updating the device to the newest Android 4.2.2 Jelly Bean with custom firmware known under its SynergyROM name.
The Galaxy S4 GT-I9505 is going to react faster and receive many features that weren't there in the first place. Speaking of features, let's take a look at some of the most notable examples: improved system apks, ad blocking, default Jelly Bean 4.2.2 keyboard, updated apps and so on.
Requirements
To gain access to the above, and much more, you need to first consider the following requirements:
After those pre-requisites, you need to take time in order to follow our most important tasks. They are the ones which will update your phone in no more than half an hour (even less, if you're not new at such procedures).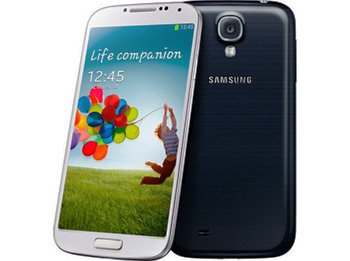 How to install SynergyROM on I9505
So, first things first, on your notebook. Plug, after that, your smartphone to your laptop; you should use the USB cord of the Galaxy S4 GT-I9505 for this part.
Then go to the SynergyROM, copy it and have it pasted to the SD card root of the handset.
Make sure the smartphone is powered off before you unplug it from your PC, then enter it in Recovery Mode; this is performed by pressing and holding, at the same time, Volume Up, Home and Power. When you spot a "!", you need to hold Volume Up and Power, then you'll be in the Recovery Mode.
From that place, you will need to opt for the following: Factory Reset/Wipe Data with Power and then confirm this action.
Choose Wipe Cache Partition after you are in the Recovery Menu again and confirm this, as well. While you are at this part of our guide, you should also operate a wipe of the Dalvik cache by opting for the action dedicated to this point. After you perform all of these wiping tasks, you won't have to fear your smartphone experiencing errors such as boot loops and so on.
If you're already done with the above, you have to return, again, to the Recovery Menu. Choose, when you've reached the location, the option called Install zip from SD card.
[sc name="banner-jos"]Now you should opt for Choose zip from SD card and then go to the SynergyROM. You need to make sure it is flashed on your Galaxy S4 I9505; do this by choosing this file with Power and have the action confirmed.
Have patience till the file is on your smartphone, then go to ++++Go Back++++. To reboot the handset, you have to choose the right option from it menu.
That was all. The phone is now updated to the Android 4.2.2 JB version with the help of SynergyROM. The custom ROM is in your device's "About phone", so go check it out! If you don't find it, repeat the tutorial until it's there.