Remove MetroPCS apps from Admire SCH-R720
Samsung has a device called Admire SCH-R720. This is a smartphone with plenty of nice features, but it's no match for other handsets made by this company. Anyhow, we were recently asked to provide a guide on how to delete unwanted MetroPCS apps from this handset in a fast and easy way. And here we are. This post is all about that, so keep close!
Requirements
We are not going to jump directly to the steps you must follow to remove bloatware from your Admire SCH-R720. Instead we will first tell you that you need to root the device and then save those MetroPCS applications to make sure you can install them back again if you miss them after this tutorial.
The next thing you need to do is the following: and perform the installation process on your phone. If you don't find it or just can't install it properly, try with the default file manager application and you shall get the result you want.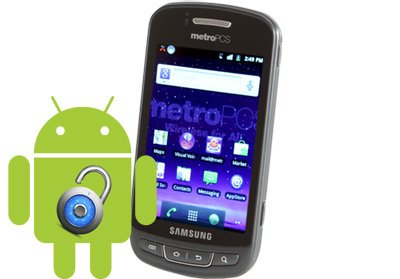 In order to annihilate those annoying apps from your Samsung Admire SCH-R720, you must follow certain steps created for that. Those particular are neatly laid out below for you to look at.
Important instructions
Our guide today commences with step number one: start the Super aToolbox you downloaded before. Then access the phone's File Manager and search the system>applications directory.
Then, for step number two, keep in mind to delete the following:
MetroSTUDIO_v1.00.30_Build30_03302011 .apk - MetroStudio,
metroappstore1.5 .apk - MetroAppStore, MetroBackup__1.70 .apk - MetroBackUp, Metro411_V1.0.7.1_02042011 - Metro411, SamsungR720_MetroNavigator _4.9.1_Build_86_04252011_rel_signed_PROD .apk - MetroNavigator,
MyExtras.apk - My Extras, Samsung_R720_IMandSocial _V4.0.8_build0203 .apk - SocialAndIM, Metro PCS_Visual_Voice_Mail_3_14_04 .apk - Voice Mail, ThinkFree .apk - Think.Free Office, z7-android2x .apk - Mail @Metro.
If you notice that your apps' names are changed, no worries: they must have received an update in the meantime.
Step number three asks you to select at the same time the apk's we just mentioned. This is going to start the default phone's Edit menu.
Step number four requires you to do as follows: choose an option that device owners everywhere know as Delete. However, should you wish to save all of the files or only one of them instead, you need to select the option Cut from the default phone's Edit menu. And this is all you have to do to see the bloatware on your handset gone for good.
Keep in mind, though, that the deleting part of the process needs to be done with the biggest attention you can muster. If you choose to, say, delete another file located into the system>applications directory, your Samsung Admire SCH-R720 is going to go haywire. Which is why we always tells our readers to be careful not to skip important steps and to always be 100% concentrated on what we write.