Install Illusion ROM on Galaxy S3 (Verizon, AT&T, T-Mobile)
Samsung hit it big with their Galaxy S3. Should you own one of these devices: the SGH-I747 model (from AT&T), the SGH-T999 (from T-Mobile) or the SCH-I535 (from Verizon) and wish to see it installed with a custom ROM, then we suggest the one called Illusion.
This is a tool which is very efficient at what it does, namely invest your smartphone with many nice features.
Requirements
If you're set on getting this custom ROM for your handset, don't forget to also read the requirements that go with this guide of ours. They are as follows: download the necessary file for the device you own (, , or ), take a look at your phone to see if it features CWM Recovery along with root access, charge the device's battery, grab and create a backup. The latter pre-requisite is very important, so make a point out of performing it thoroughly.
Our list of requirements is done. What follows next are the steps which make sure your Galaxy S3 (SGH-I747, SGH-T999 or SCH-I535) sports the Illusion ROM. Here they are.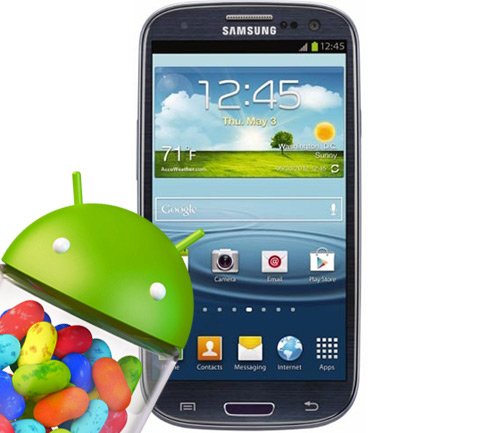 Important instructions
Step 1 invites you to move the GApps Pack and the Illusion ROM to the phone's memory card. Once they feature in that location, what you need to do is to switch the Galaxy S3 off.
For step 2 you have to restart your phone into CWM Recovery; here is the operation you'll need to perform for this: keep selected the keys for Volume Up, Power and Home simultaneously. When this is concluded, you should generate a full NANDroid backup by finding Backup&Restore and then tapping on Backup.
Step number 3 urges you to opt for Factory Reset/Wipe Data and choose Yes. Then choose Mounts&Storage and tap on Format/system.
[sc name="banner-jos"]Step 4 needs you to select Wipe Cache and then opt for Yes. When you're done with this, choose Advanced, then opt for Wipe Dalvik Cache and select Yes.
The next step, number 5, requires you to choose the installation of the archive from the phone's memory card, select Choose ZIP from SD card and choose the Illusion ROM.
Next: choose the installation of the zip file from the device's memory card, opt for Choose ZIP from SD card and click on Select the GApps Pack.
Final step, the sixth, asks you to do the following: choose Go Back and restart the phone.
After the Illusion ROM gets installed on your Samsung Galaxy S3, you will be able to gain access to a lot of new and exciting features, like we said in the beginning.
But you will also come across some problems. The most important ones: the lockscreen link from the display will shut down the phone, the headphones will stop working while you're talking to someone on the phone, there will be tethering and so on. Other than that, no issues. Not even bugs.