Update Galaxy Note 10.1 GT-N8000 and GT-N8013 with Android 4.1.2 Jelly Bean
Manually updating a gadget to a brand new operating system is not as difficult as it may sound. You just need to prepare your device for the process (via an established set of requirements) and then read a tutorial explaining what you need to do next.
We will tell you all that's needed to know if you wish to manually update either your Galaxy Note 10.1 GT-N8000 (global version) or the GT-N8013 (US Cellular model) with official Android 4.1.2 Jelly Bean.
Requirements
The pre-requisites we touched upon briefly are these: fully charge the batteries of both gadgets, make backups for them, use a laptop that integrates the Windows OS, install Galaxy Note 10.1 drivers on it, turn USB Debugging on, don't root the devices and shut down your antivirus and anti-spyware applications you can find on both the tablets and your laptop.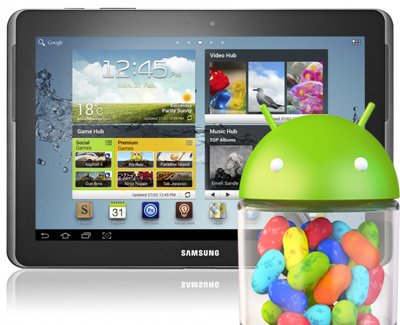 We will now push aside the talk about pre-requisites and attack the subject concerning the steps you need to follow for a successful manual update.
Important instructions
The step that starts our guide is this: download the appropriate drivers on the comp in front of you using the , provided by Samsung. Be very careful when you choose the necessary files: you must opt for or for . Then it's a good idea to get the update archive and afterwards to unzip it on your laptop.
For step two you have to get online and install Odin application, then follow this up by switching the tablet off. Now boot your device into the Download mode. The path to this kind of operation opens with the following instruction: keep selected the keys for Power and Volume Down, at the same time for about five seconds.
Step number three will tell you to turn to your laptop and launch Odin. Once this action completed, you have to plug one of the tablets to your comp with the help of the USB cable belonging to said tablet.
[sc name="banner-jos"]A message reading ADDED will come on the touchscreen and ID:COM will have the color changed to yellow.
When both of these happen, the fifth step needs you to find Odin. When you see it, tap on PDA and select the necessary update file.
Step number six prompts you to click on Start, so that the installation begins. See if the Re-partition option is unselected and leave it like that if it is.
You should see, once the updating ends, the PASS message on-screen.
When you spot it, the tablet is going to enter the rebooting phase by itself. Once it does that, you need to disconnect the gadget from your laptop.