Install ParanoidAndroid 4.1.2 JZO54K ROM on Galaxy S GT-i9000
Is your Samsung Galaxy S i9000 in need of a make-over? If you think so, then there's a custom ROM which will make it perform even better by installing all sorts of neat features. The instrument we are mentioning here goes by the name of ParanoidAndroid 4.1.2 JZO54K custom ROM.
Requirements
The list of requirements that we should refer to now isn't long. All you have to do is make backups, activate the USB debugging, install the appropriate USB drivers on your comp (which by the way needs to sport Windows as its OS), see if your handset is unlocked, charge it, root it, install a custom recovery image on it and… that's all.
Follow the steps below and your Galaxy S GT-i9000 will have the ParanoidAndroid 4.1.2 JZO54K ROM installed on it at the end of this tutorial.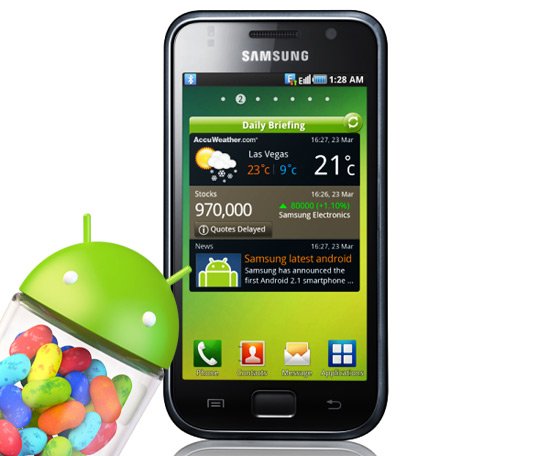 Important instructions
Download, for the first step, two files; they are and , respectively. They must be saved on your laptop. Once everything is in order, plug the phone to the comp.
Step number two needs you to do the following: move the Android 4.1.2 ROM zip and Google Apps zip files to the device's internal memory card.
For the next step, the third, you will be asked to switch the Galaxy S GT-i9000 off.
Step 4 requires you to disconnect the phone from the laptop and then perform the following: turn the handset on when you are keep selected the keys for Home, Volume Up and Power. You must do that for about five seconds. This is done because the smartphone needs to boot into Recovery mode.
For step five you are prompted to generate a full data wipe (while the phone is in CWM Recovery) and you will see an option called Flash zip from SD card.
[sc name="banner-jos"]Opt for the latter by tapping on Power; now you need to press Power and opt for Choose zip from SD card. Go to Android 4.1.2 ROM zip file by using the Volume Up and Down for selection.
Choose this file using the Power button and then confirm your action. What you did just now needs to be done when you have to flash the GApps pack, as well.
Step eight instructs you to wait for the installation of the files to end. When it does, find Go back.
Now reboot the Galaxy S i9000 like this: boot once again into Recovery menu and opt for Reboot System Now. The smartphone is going to feature the ParanoidAndroid 4.1.2 JZO54K custom ROM. When you select Settings and tap on About phone, the update should be featured there.