Install TWRP Recovery for HTC Droid DNA
Because we know there are a lot of fans of HTC's Droid DNA, we wanted to provide a way to have this handset installed with TWRP Recovery for them. So in our search to find something suitable we stumbled across developer Dees_Troy on popular XDA Developers forum who had the best instructions for us to turn into this tutorial for today.
His tool is very easy to install on your phone and, after you follow every step you'll see soon with care, you will be offered all sorts of possibilities; like, for instance, grab custom ROMs and the like.
Requirements
To perform everything in great fashion, you will be required to put up with some pre-requisites. Like these: get Windows on your laptop (if you don't have this OS already), install the appropriate phone's USB drivers on it if they're not there, check if the bootloader of the Droid DNA is unlocked, make backups and fully charge the battery. And with this we end our list of requirements and move on to the next phase of our guide: the installation of the TWRP Recovery.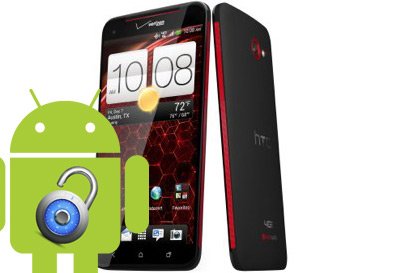 Important instructions
[sc name="banner-jos"]It all begins at step number one. According to it, you need to download two files: one's called (openrecovery-twrp-2.3.2.0-dlx.img) and the other is labeled (fastboot.zip). They need to be placed on your laptop and then you have to extract the fastboot.zip file into the following location: C:\ ; from this action will result the fastboot directory.
Step 2: move the .img file to the phone's fastboot directory and switch the smartphone off.
Step three asks you to reboot the handset by holding down these two keys: Volume Down and Power; now wait till you see the bootloader mode. As soon as you spot it, tap on Volume and then on Power (on Volume so that you can navigate your way around and on Power in order to choose the Bootloader mode).
For step 4 you are required to choose Fastboot and then plug the Droid DNA to your laptop.
Step 5: launch the Command line in windows; this option is accessible using the Start > Run method. Now be prepared to type
cd c:\fastboot
fastboot devices
This is going extract the serial number of the Droid DNA.
For the sixth step you are prompted to enter
fastboot flash recovery openrecovery-twrp-2.3.2.0-dlx.img
to get the ClockworkMod Recovery on your smartphone.
What comes next is this: type
fastboot reboot
and then unplug the phone from your laptop.
How to launch TWRP Recovery
In order to launch the TWRP Recovery, do as follows.
Switch the HTC Droid DNA and reboot it (hold down Power and Volume Down ).
Wait for the handset to start in bootloader mode.
Step 3: opt for Recovery.